Well we're at the end of 2013 and what better way to reflect than with a roundup of the top 10 posts from the National Event Supply Blog. Since January, we've produced almost 140 posts chock full of new products, education, industry news, insider knowledge, plus a chuckle or two. To ensure you haven't missed anything, check out the most popular blog posts (most viewed by all of you) of 2013: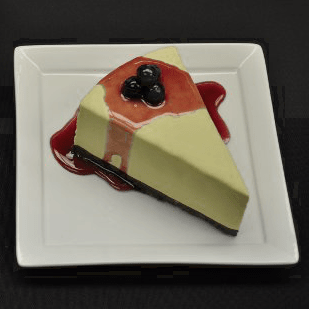 Porcelain Dinnerware can be a tough nut to crack. Sure, you have great round plates that rent reasonably well, but so do a lot of your competitors. What you need is something that will catch your customer's eye, something that not all of your competitors have, and something that can make a statement on a tabletop. What you need is Square Dinnerware! With that said, here are three reasons why you should consider investing in square dinnerware.
Spring shipments continue to arrive at National Event Supply. Recently we took delivery of a container of porcelain from our factory. In addition to the Quadrato Dessert Plates, the 10 inch and 12 inch Risotto Bowls, and several sizes of rectangular platters, we took delivery of 6 new pieces of porcelain that we've been eagerly awaiting since January of this year. Check out the 6 new pieces of porcelain added to the inventory roster.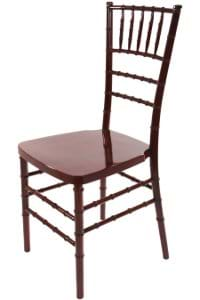 We know we've been talking about summer for a while here at National Event Supply, but can you blame us? Summer is filled with sunshine, nights spent sipping drinks on the patio enjoying a cool summer's breeze, and spending weekends at a friend's cabin on a lake. Summer is all about the outdoor event, and although the spring buying season is winding down, we're still receiving new products and new stock at our Vancouver and Toronto warehouses. We just received new stock of the Resin Chiavari chairs.
If you have ever considered purchasing porcelain for your restaurant, banquet hall, party rental, convention centre, golf course, or maybe even your house, you have probably considered purchasing from at least one of these five companies. They all offer an incredible selection of durable, commercial-quality, porcelain products and they likely have a local distributor in your area. See why these are North American leaders in Restaurant Dinnerware Supply.
New Product Spring 2013 continues here at National Event Supply. So far this spring, we've introduced our New Folding Pedestal Table, our new wood Serpentine Tables, our new Wood 60inch Half-Moon tables, our new Wood Harvest Tables, and our new Polar White Dinnerware. The products just keep coming as containers arrive at our facilities in Vancouver and Toronto. And we're still not done. We have new colours of Plastic Folding Chairs coming including Wedding White on White, Royal Blue on Grey and Black on Grey. Finally, we have some new Natural Wood Folding Chairs on order. Recently we took delivery of some cutlery that we had eagerly been awaiting.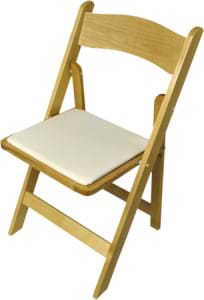 For some time now, we have been looking for a natural wood coloured resin folding chair. Unfortunately, it's difficult to create a beautiful looking natural wood colour chair in resin. The colours just don't look right, and it can end up looking tacky and not up to our demanding standards. But our customers were demanding a Natural Wood Coloured Folding Chair, and so we decided that the only thing to do was to go and find a Natural Wood Folding Chair. It took a little time to find one we liked, but early last winter we found one. Today, I'm happy to formally announce our New NES Natural Wood Folding Chair.
As one of Canada's leading Party Rental suppliers, we try to make sure that we have sales representation from coast to coast across Canada. To help us with sales representation we signed a strategic sales agreement with AE Sales Group 2 years ago which gives us sales coverage in western Canada (BC, Alberta, Saskatchewan, Manitoba and Northwest Ontario) and with their partner Certified Sales we also get coverage for the Maritime provinces of New Brunswick, Nova Scotia, Newfoundland and PEI. Every few months I get the chance to travel with one of the AE Sales team members to do some joint customer calls in various locations across Canada. This past week I was once again in Vancouver, this time so that we could exhibit at the BC Foodservice Expo at the Vancouver Convention Centre. Since I was already in town I thought this was also a great opportunity to meet a few of our customers.
It's hard to believe, but 2013 is now 1/3 over. All across Canada, snow is melting, grass is growing, trees are budding, and everyone is getting ready for the busy summer season. We're in the middle of our busy spring season. New products and stock are arriving every week and orders are going out our doors just as fast. Although we try to keep things in stock, sometimes we run out of chairs in a certain colour, or we run low on tables. It's always better to get your orders in early to avoid disappointing your customers. We detail the new products in the Toronto and Vancouver warehouses and the return of the BC PST.
Over the past few years we have seen increasing success with our NES Wood Folding Tables. As it is with most things, sales started slowly as people initially discovered that we had started stocking plywood folding tables. Sales continued increasing as people took a closer look at our product and discovered that we were selling a quality plywood table. As sales increased, we started getting requests from customers looking for plywood tables in other sizes. Up until recently, we were stocking 3/4″ inch plywood folding tables in the following sizes in our Toronto, Vancouver, and Indianapolis warehouses: 4-ft Rectangular Banquet Tables (30 inches wide), 6-ft Rectangular Banquet Tables (30 inches wide), 8-ft Rectangular Banquet Tables (30 inches wide), 48 inch Round Tables, 60 inch Round Tables, and 72 inch Round Tables. Now, just in time for the busy spring season, we are pleased to announce that we have added a wide range of new wood tables to our inventory. Effective immediately, we are proud to offer the following plywood tables to our customers.
Spring continues to roll on here at National Event Supply. We received containers at both our Vancouver and Toronto warehouses and in each case they brought us products that we didn't have in stock. At our Toronto Warehouse, we received a shipment of wood cruiser tables, and at our Vancouver location we received three new wood tables: NES Wood Serpentine Folding Tables, 5-ft NES Wood Half-Moon Folding Tables, and 8-ft NES Wood Folding Harvest Tables.
Love this content and want to stay informed? Make sure to follow us on Twitter at @NatlEventSupply and/or on Facebook – where we share all our blog posts plus other industry posts of interest. Have any favorite posts of your own? Share in the comments!