Wood cruiser tables also known as high boy tables and wood pedestal tables are a terrific way for banquet halls, golf courses, hotels and rental companies to offer standing table-height bar tables during cocktail receptions and networking events. They can be dressed up with polyester or spandex table covers and enhanced with a fun sash or ribbon to match any event theme. The downfall with these tables is they have a lot of parts: a tabletop, a pole and a base. For any company that deals with event equipment, this can mean disaster – as it isn't easy to keep track of all the product pieces.
Because of this storage issue, I thought I'd round up the ways (I know about at least) to store wood cruiser tables to hopefully alleviate misplaced parts. Take a look at your options below:
Rolling Bins: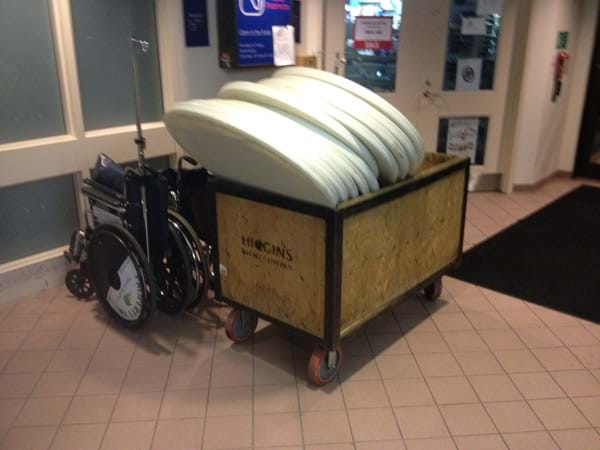 Party Rental Companies occasionally use rolling bins made of either plastic or wood to corral the cruiser table parts. Seen here above with folding cocktail tables – however the same principle applies.
Original Product Boxes: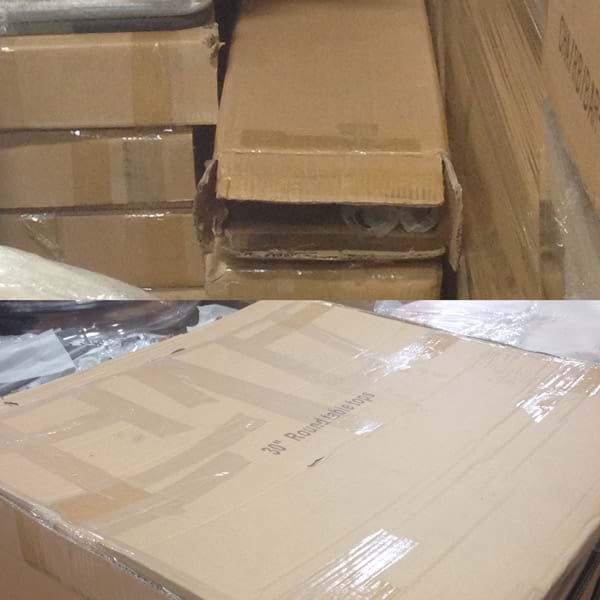 Some suppliers sell cruiser table parts in boxes such as the above. The tabletops and bases can be boxed back up together and the poles can be boxed back up as well.
Cruiser Table Carts: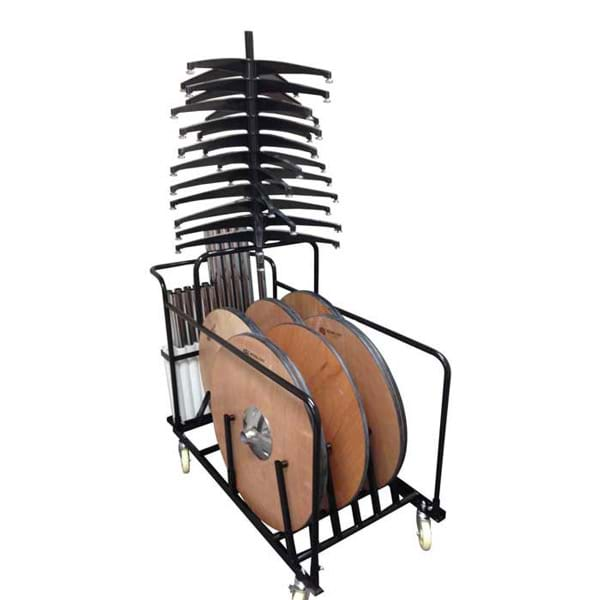 There are a number of suppliers on the market that have cruiser table carts that hold 10-12 cruiser table tops, as well as their corresponding poles and bases. They can be rolled from warehouse to truck to event.
Comments (0)