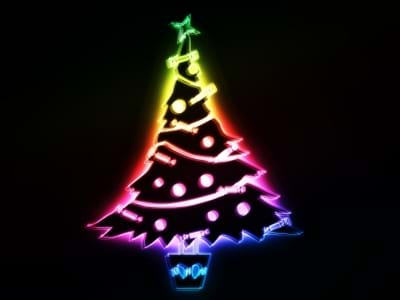 It's just five days until Christmas (or one day until the end of the world) and we're still going strong here at National Event Supply. I've gotten my oval platter for the turkey and some Serenity Champagne Flutes for the Christmas Morning Brunch; presents have been bought and delivered (but not yet wrapped); and the baking is under control (for the most part).
On the work front we've sent postcards to our BC Rental customers inviting them to come see us at the BC Rental Show, Stephanie is putting the finishing touches on our new catalogue, Jonathan is putting together trade show booths, and Dennis is making sure we'll have enough product for the spring. We're all working on making sure that 2013 will be the best year ever, but before the calendar flips over, we're all going to take a quick break to recharge our batteries.
With that in mind, National Event Supply will be closed from 5:00pm December 21, 2012 until 9:00am January 2, 2013. In this season of good will, we wish you and your family best wishes of the season and hope that you have a happy and healthy new year! And if the world ends on the 21st it was great doing business with you.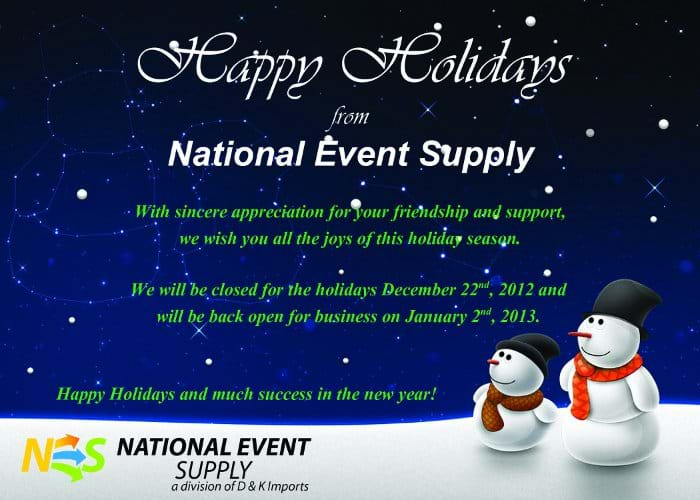 Top Image courtesy of Idea go / FreeDigitalPhotos.net