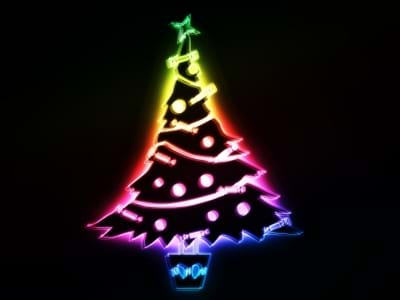 This past weekend, I spent some time in our kitchen going through our cupboards and making plans for Christmas. I found out that I'm hosting part of my family for Christmas this year, and have been hunting down family recipes, making schedules for cleaning, baking, and cooking, and generally just making plans. I know that I'm going to have to hunt down a turkey for the big day, make perogies for the day before, and bake enough scuffles, shortbread, butter tarts, buns, and stollen to feed an army. I find making plans is a good thing—it keeps me sane.
While I was going through the kitchen, I realized that I don't have a platter that would hold a turkey. The last time I cooked a turkey, it was just me and a roommate and we picked what we wanted off of an 18 pound bird (which is WAY to much turkey for 2 people, lesson learned) before we cut the rest up and put it in the freezer. That won't fly this year. I'm going to need a platter to serve the bird. I'm also going to need a way to deliver the delicious desserts that my family desires and deserves to the table. That calls for another platter. Luckily, we sell platters.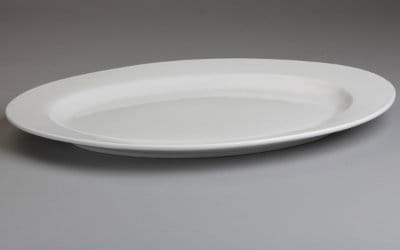 When you see a turkey on tv or in a movie, it's always a golden brown bird on an oval platter. National Event Supply sells three sizes of oval porcelain platters: 18 inches, 20 inches, and 22 inches. They're made of the same high quality porcelain as our Quadrato and Hotelier Dinnerware, and are perfect for a commercial setting. They are the perfect platters for delivering a turkey to the table.
Sometimes though, you want to shake things up. You want to be a little edgy, yet still have elements of the traditional. If you're looking to go a little unconventional, we have 3 large rectangular platters that could easily handle a turkey or a nice roast. The largest of these platters is 12.5"x19", the medium sized platter is 12"x18", while the smallest is 11"x17". While they don't have quite as large of a lip as our oval platters, they'd still be awesome for bringing the bird to the table.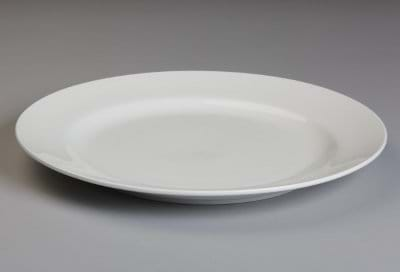 For delivery the goodies to the table, I'm thinking about grabbing a round porcelain platter. We currently have three sizes of round porcelain platters (14", 16", and 18"), so you can pick a round platter that's just the right size for whatever you're serving. Our round platters are just as strong as our oval platters and are also perfect for a commercial environment.
Sometimes though you need a larger platter. If you're looking for a larger platter, take a look at our Melamine line. With round, square, and rectangular options in a variety of sizes, these platters are perfect for serving a large group. They are also dishwasher safe and work well in a commercial environment. The one thing to keep in mind, however, is that you can't cut anything on the Melamine platters as you will leave knife marks.
National Event Supply has a wide range of porcelain platters and bowls that are perfect for a commercial environment. If you'd like to talk to one of our sales reps about our porcelain and melamine platters, please don't hesitate to contact us!
Top Image courtesy of Idea go / FreeDigitalPhotos.net