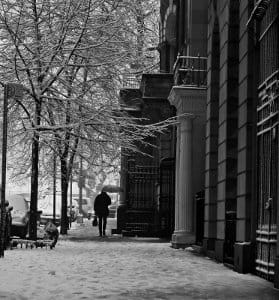 In Toronto, January 30 is typically the coldest day of the year. Not this year. This year, it was a spring-like 14C outside, and aside from the rain, beautiful. And while the rest of the country may not be enjoying our spring-like weather (it was -29C with a feels like of -44C in Saskatchewan where my mom lives), Spring is just around the corner.
This beautiful weather got me thinking about outdoor weddings and outdoor events. If you have been putting together outdoor weddings for a while, you know all about Wedding-Style Event Chairs. And if your new in the business, you've probably seen them in weddings and events that they show on TV. It's a very beautiful, very simple chair that brides and wedding planners love. This bright, white, chair is easy to set-up and take down and stacks well making storage a breeze.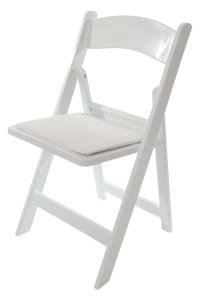 Here at National Event Supply, we sell our NES Reliable White Resin Folding Chair. As the name states, it's made out of resin, or plastic. It's white all the way through, so that scratches aren't visible. With the resin chair, you don't have to worry about repainting scratches like you do with the wood chair. The resin also makes the chairs perfect for outdoor use. The resin contains an additive that protects the chairs from yellowing due to UV rays, and the resin easily wipes dry if the are accidently left out in the rain. The chairs aren't just beautiful, they're incredibly strong. In a previous blog, we did a stress test to show just how strong they were. They would be an incredible addition to your inventory.
Spring is a time of rebirth and this spring, we hope to introduce a bunch new products. From new products to new product categories, we'll be rolling new items out as we finalize deals with our factories. We hope to be announcing some of these products later in February after The Rental Show in Las Vegas. If you're at the show, we hope you'll stop by booth 4072 and talk to Dennis and the rest of the NES Trade Show Team about all of our products. If you can't make it to the show, why not request one of our catalogues?
Stormy image courtesy of Maggie Smith / FreeDigitalPhotos.net