We've made several videos recently featuring our plastic folding chairs. We've loaded them with weight until they collapsed, and done a time lapse with them holding almost 400 pounds. With those in mind, we decided to do a video featuring our NES Reliable Square Plastic Folding Card Table. We know that these tables are as strong as our NES Reliable Folding Banquet Tables, but we wanted to show you that they weren't nearly as rickety as the card table of old. My grandmother has an old card table, and I swear that it would collapse if there was a strong breeze. And I know that our plastic folding card table won't.
As you can see from the video, the NES Reliable Square Plastic Folding Card Table easily held over 1100 pounds. In other words, the three lineman in the picture below could stand together on the table (if they could fit) and not break it. That being said, we don't encourage table dancing!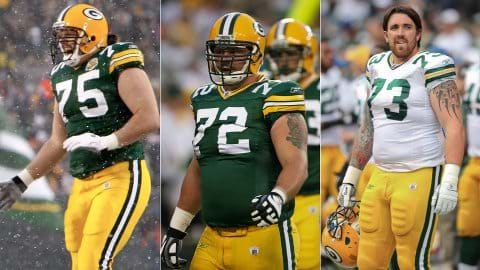 We're so happy with our NES Reliable Square Plastic Folding Card Tables, that we've started stocking them in our Vancouver warehouse. So if you need a plastic folding card table in Vancouver, Victoria, Edmonton, Calgary or points in between, we're able to quickly ship you a table and reduce the cost of shipping!