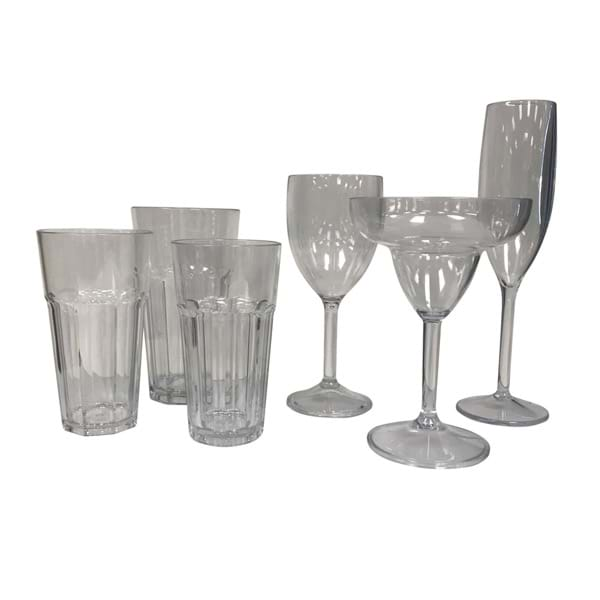 We've had glass stemware and crystal stemware and beverageware for at least a few years now and it has fast become a popular item among rental companies, hotels, restaurants and banquet halls. We know that we lack a complete line of glassware that works perfectly for restaurants but will be working on that in the coming months to fill in any gaps in our collection.
What we've lacked up until this point though was reusable plastic glasses otherwise known as polycarbonate glasses. These are perfect for bars, restaurant patios, rental companies and even hotel poolsides / resort poolsides.
Now in stock includes a new line of reusable polycarbonate beverageware – perfect for establishments looking to reduce breakage and avoid chips.
This product line is available in 7 different glasses:
Reusable 10oz Plastic Margarita Glass
Reusable 7oz Plastic Champagne Flute
Reusable 10oz Plastic Wine Glass
Reusable 10oz Plastic Drink Tumbler
Reusable 13oz Plastic Drink Tumbler
Reusable 19oz Plastic Drink Tumbler
Reusable 22oz Plastic Drink Tumbler
The drink tumblers are stackable for easier storage when they're not in use. All of the polycarbonate beverageware are dishwasher/commercial dishwasher safe and are shatter – and break-resistant for any setting where breakage is a concern.
If you're interested in a quote including shipping for any of the above plastic glasses:
Comments (0)