In this, the second part of our three part blog series I am going to introduce you to a number of new products. These products include three new coffee mugs as well as a personal size teapot.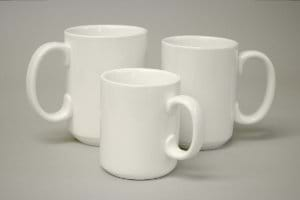 Like the Cappuccino Cups I wrote about in the last posting, the Coffee Mugs have a classic mug look. The large handle makes them easy to hold, and the three sizes allow you to offer a porcelain mug to customers that decide to eat in, no matter what size coffee they order. They are made of highly durable porcelain which means they will be able to stand up to daily use in a commercial environment. The three sizes available are a 10oz mug (H3060), 16oz mug (H3061), and 20oz mug (H3062). These sizes were chosen because they are among the most popular in the industry. The Starbucks Venti size is 20 ounces, Grande size is 16 ounces and Tall is 12 ounces while Tim Horton's Large is 20 ounces, Medium is 14 ounces and small is 10 ounces.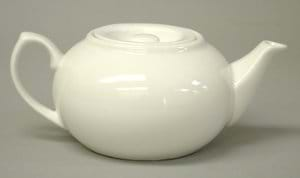 The Personal Size Teapot on the other hand is perfect for serving bagged tea, loose leaf and specialty teas. The small size allows you to provide each customer with their own teapot, giving them the ability to properly steep the tea prior to serving, further enhancing their experience. The personal size teapot holds 16oz, the perfect size for a single serving.
If you are interested in more information about our coffee mugs or personal size teapot please don't hesitate to contact us.