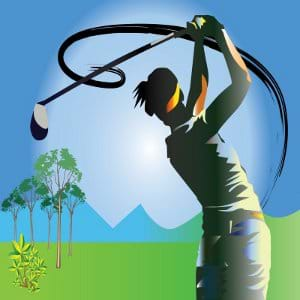 In the Winter 2012 edition of the Golf Business Canada Magazine, Jeff Calderwood wrote about the behaviour of Canadian Golfers. His 10 insights are based on findings from a national survey conducted by Navicom for the National Allied Golf Associations. To find a full copy of the study please visit www.canadagolfs.ca or www.ngcoa.ca.
The 10 Trends that Jeff documented were:
The number of people entering the game equals the number leaving
The number of golfers playing less golf now is much higher than the number playing more
There are fewer juniors entering the game today than the previous generation
25% of golfers are truly engaged in the sport, while 75% are not
73% of Canadians do not play golf
The shift from memberships to public golf continues
Golfers' spending is generally flat
Avid and frequent golfers remain a solid base
Women are an opportunity for growth but are a very difficult segment to market to
Consumer behaviour varies by demographic
All of the points that Jeff makes are crucial when evaluating the position of your golf course in your local market. For example, if people are playing less golf, you may not have the same connection that you may have had previously. This can make it a little more difficult for you and your staff to make them feel welcome or to anticipate their needs. If a person walks into your golf course and feels intimidated by the staff or atmosphere that has been created, they may not come back.
You will also want to consider new ways to reach your target audience to get them out to your golf course. If you're looking to increase the traffic in your club's restaurant, you might consider purchasing new dinnerware that will make your food pop. Today restaurants use mixtures of square, oval, and rectangular plates in addition to the standard round plates. A welcoming place to relax after finishing the back nine can make your course that much more appealing.
If you're looking to increase the revenues that you get from weddings or special events held at your course, you could purchasing Chiavari chairs or White Resin Folding Chairs. Both options are extremely popular in the event sector and often help venues win business that they will not otherwise win.
I encourage all Golf course operators to read Jeff's article in the Golf Magazine for more insights into what you can do to help your golf course. I also recommend that you take a look at the survey for yourself because it will likely present more opportunities for your golf course in your local market.
If you are interested, we can be of assistance in purchasing new and cost effective dinnerware, cutlery, tables, chairs, platters, bowls or glassware to really make your golf course pop, please don't hesitate to contact us. Be sure to plan ahead for your spring, we see such a significant increase in purchase volumes from golf courses that it is hard for us to keep inventory of our White resin folding chairs and our Chiavari chairs.
Golfer image courtesy of pichart99thai / FreeDigitalPhotos.net