Perhaps you're an equipment rental company, looking for a way to add additional revenue through the expansion of your products and services. Perhaps you're a catering company looking to service a greater portion of your clients' needs. Or, perhaps you're thinking of starting a new Party Rental business and not sure where to start. Whatever the case may be, when looking to expand your revenue there are a number of crucial items that makes sense to begin stocking as additional revenue generators.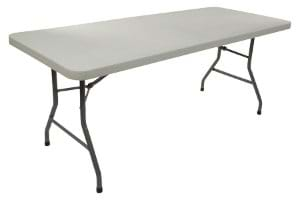 Plastic folding tables tend to be one of the top items to stock and rent out. They are a great way for equipment rental companies (for example) to expand their product lines into as there's typically less competition than most equipment rental companies are used to. Folding tables also are good items to stock as they only require to be rented out approximately 5 -10 times in order to recoup the product cost, representing a great return on investment. Wood folding tables can also be stocked if you prefer – just keep in mind that they tend to cost a little more per table and they are quite a bit heavier than plastic folding tables.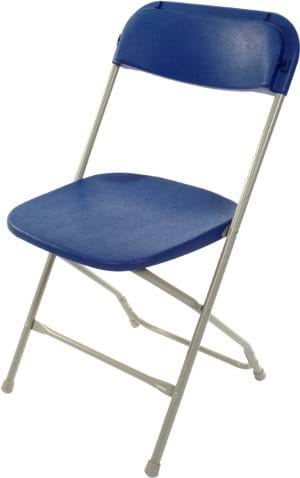 Plastic folding chairs are a close second as a good potential way to earn additional revenue. With a significantly lower cost to purchase they tend to be better for companies that don't have a large amount of capital to invest. They require a marginally higher turnover with most companies recouping their initial investment after 7-9 times rented out. White resin folding chairs make for an even better item as they tend to hold a higher rental cost and recoup the initial investment after only 5 to 7 times. They are extremely popular for weddings and other special occasions.
Both folding tables and chairs tend to represent large areas for recurring rental revenues as there are a wide range of opportunities available to rent to weddings, universities and other school institutions, golf course and country clubs, churches, recreation centers, office and home Christmas parties, etc.
If you're interested in learning more about folding tables and chairs, download the Tables & Chairs Catalogue to see measurements, weights, and more.