As one of Canada's leading Party Rental suppliers, we try to make sure that we have sales representation from coast to coast across Canada. To help us with sales representation we signed a strategic sales agreement with AE Sales Group 2 years ago which gives us sales coverage in western Canada (BC, Alberta, Saskatchewan, Manitoba and Northwest Ontario) and with their partner Certified Sales we also get coverage for the Maritime provinces of New Brunswick, Nova Scotia, Newfoundland and PEI. Every few months I get the chance to travel with one of the AE Sales team members to do some joint customer calls in various locations across Canada.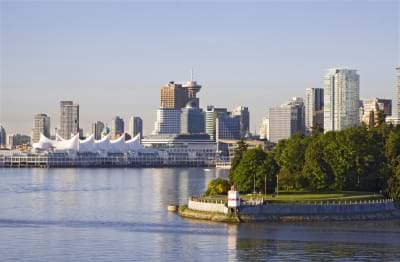 This past week I was once again in Vancouver, this time so that we could exhibit at the BC Foodservice Expo at the Vancouver Convention Centre. Since I was already in town I thought this was also a great opportunity to meet a few of our customers in the surrounding Lower Vancouver mainland area. Tony Shelling, one of the partners at AE Sales and I travelled throughout the Vancouver lower mainland area on Tuesday, Wednesday and Thursday so we could meet with a few of our customers and in couple of cases to deliver a free NES Reliable Tall Folding Cocktail Table. Two weeks earlier we exhibited at the CRA BC Regional Show and for those customers that met with us at our booth with a post card that we sent our prior to the show, we were giving them a NES Reliable Tall Folding Cocktail Table for FREE. We had such a great response that we ran out of tables at the show and had to deliver a few this week.
The first customer we met with on Tuesday was with Peggy and Angie from The Rental Network in Squamish, BC. As Tony and I were meeting with Peggy and Angie, they were squeezing in a quick lunch and answering customer phone calls the whole time we were visiting which was almost 2 hours. They were pleased to hear that we are bringing in a new size of NES Wood Folding Table that is 8ft x 42 inches wide and we will be stocking it in Vancouver (as well as Toronto). The Rental Network have a bunch of tables that they have custom made that are 8ft x 40 inches wide that they call Harvest Tables. Tony and I saw their Harvest Tables and they are absolutely gorgeous.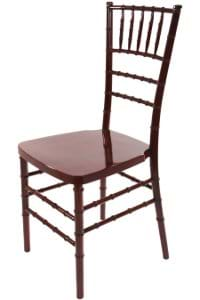 On Wednesday we met with Shane and Kwin at Salmon Rentals who were interested in talking to us about our NES Reliable Resin Chiavari Chairs. Since we had just shown these chairs at the BC Foodservice Expo, Tony and I stopped by our Vancouver area warehouse (which is on Annacis Island) to pick up the sample NES Reliable Resin Chiavari Chairs to show Salmon's Rentals. Everyone was impressed with how durable our NES Reliable Resin Chiavari Chairs are while still maintaining their traditional elegant look. Later in the day we then went to see the new showroom and warehouse location for Pedersen's Event Rentals. Pedersen's were just in the process of completing their move from their old Burnaby location back into Vancouver where they had been 14 years earlier. The new location fronts right on the Fraser River and gives the Pedersen's lots of room for more growth.
On Thursday, we were visiting a bunch of our Customers in the Port Coquitlam, Pitt Meadows, Maple Ridge, Langley and White Rock. While we were in Maple Ridge, we stopped in to see Denise and Dave at Bob's A to Z Rentals. Denise was ecstatic with how quick we were able to ship their order of NES Wood Folding Tables and NES Reliable Plastic Folding Chairs from our Vancouver warehouse in the fall of 2012. While thanking them for their business, Denise mentioned she was interested in seeing some of our Hotelier Dishes and our Eclisse Glass Stemware. In Langley, we stopped in to see the team at Turkey's Party Makers to show them a range of our highly durable dinnerware lines with them being most interested in our Ovali Line as well as our newest Polar White Dinnerware line.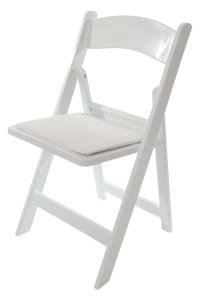 This was our 4th year of exhibiting at the BC Foodservice Expo and each year we see a few more of our Customers throughout the Vancouver region. Outside of Southern Ontario, BC has been our largest base of customers. Now that we have a physical warehouse presence in the Vancouver region, our customers are excited that they will be able to purchase a wide selection of our NES Plywood Folding Tables, NES Reliable Plastic Folding Tables, NES Reliable Plastic Folding Chairs, and NES Resin Folding Chairs. With their close proximity to our Annacis Island warehouse, many of them will be able to pick up directly from the warehouse while others will benefit from much lower shipping rates.
If you are located in BC or Alberta and would like a quote for any of the folding tables or chairs we stock in Vancouver, just click on this quote request form and we would be pleased to provide you with a quote including shipping. Our BC Customers can always make arrangements with us to pickup at the warehouse and save even more money on their shipping costs.
"Vancouver Skyline And Stanley Park" courtesy of Rosemary Ratcliff / FreeDigitalPhotos.net