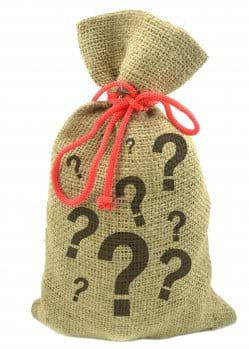 Now this may seem like a strange question, how can paying more for anything cost you less? The reality is that there are many times that paying more now can cost you less in the long term. Here are some things to consider when you are making your next purchasing decision to make sure that you get the most from your money.
Quality
As many buyers know by now, quality plays a big role in making sure you get good value for your money. You can buy cheap but generally you will get a product that does not hold up well enough for your commercial needs. This especially rings true in businesses with high turnover of their inventory such as the party/event rental industry. The more times you can turnover the same product, the bigger return on your investment. A lower quality product won't net the same return on investment that a better quality product will. As a result you are better off buying a more expensive, better quality product at a fair price to get the most out of the money that you spend.
Delivery
Another factor that most people don't consider is when will you get delivery? Most companies that do events in Canada, especially those focused on weddings want/need delivery in April or May so that they can be ready for the start of the spring wedding season. So what happens if your delivery slips into June? Have you lost any events or rentals as a result? What about if it slips into August or September? Have you lost more events or rentals as a result? In most cases the answer is yes. Did you save enough buying the less expensive, slow to deliver product to make up for the revenue that you lost because you didn't have the product? In most cases the answer is no, making this a crucial but often over looked factor to consider when you are buying.
Service
Service is another crucial factor when considering a purchase. If you do have a problem with your purchase, will your supplier fix it or help you troubleshoot the problem? If it is a special order item, how accurate is their delivery time table? Are you confident they can deliver in the timeline provided? Has the company you are buying from added value in any other way for your company? None of these are questions that I can answer for you but they are aspects to consider when you are making your purchase decision.
If you're interested in learning more about our delivery time tables and how we can help meet your business needs, contact National Event Supply at 1-800-827-8953 or online here.