Although this isn't the 100th blog post (it's the 102nd), we wanted to mark the occasion of our 100th blog post. It's been a little over 2 years since we revised the website and introduced our blog. During that time, we've introduced dozens of new products, travelled North America visiting trade shows from Vancouver to New Orleans and from Toronto to Las Vegas. All of which is incredible blogging material!
NEW PRODUCTS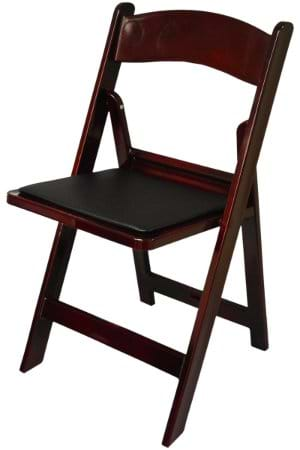 Just recently, we've introduced our Mahogany Resin Folding Chair and our Polar White Dinnerware. Last fall, we added Wing Bowls and Wood Harvest Tables at the request of customers who had a need for these products. Last summer we began offering our new Crystal Stemware and Glass Stemware to great demand. The common denominator for all these products is that we introduced them in our blog before we managed to get individual product pages up. The blog is the perfect place get your first glance at our new Chiavari Chair Cart and our new amuse bouche fork and spoon.
In the future, we'll continue introducing our new products on our blog. In addition, we'll be providing information about our existing products, like our beautiful selection of Champagne Fountains, Chocolate Fountains, and Cupcake Stands. We'll also be doing more videos showing how strong our products are by show just what it takes to destroy them.
NEW LANGUAGE
We teased a French version of our website about a month ago. Now we ready to launch it! We're initially launching the product pages first, and we hope to add translated versions of blog articles within a day of the English language blog article being posted. The translation of the website is all due to the hard work of our French sales rep Stephanie Loiselle. She has put long hours into first translating the website and then fixing any errors I may have introduced pulling the pages together. Merci Beaucoup, Stephanie!
We're going to be at Quebexpo on March 26 and 27. If you're interested in getting a quote for any of our products, please don't hesitate to contact us.