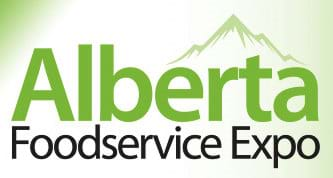 The National Event Supply Tradeshow Team is getting ready for a trip out west to the beautiful City of Edmonton for the 2012 Alberta Foodservice Expo. We were at last year's Expo in Calgary, and knew that we couldn't miss this year's show. The 2012 Alberta Foodservice Expo is being held at the Edmonton Expo Centre on September 9 & 10. National Event Supply will be in booth 434 and would love to see you!
Five reasons to stop by our booth!
We'll have our new Crystal and Glassware on display
We've had our Serenity Crystal Wine Glasses for a couple of months now, and they have been flying off the shelves. From a 12 oz White Wine Crystal glass to a 22 oz Red Wine Crystal glass, we have a wide assortment of crystal wine glasses to meet your needs. We also just received our Eclisse line of glassware this week, and the Alberta Foodservice Expo will be the first trade show where we'll have it available for viewing and for order. We know that if you take a look at our Crystal and Glassware, you'll love the design and the price.
We'll also have our new porcelain bowls in our booth
We showed these bowls off in a previous blog entry, but there is nothing like seeing them in person. Available in three different sizes, we have slanted bowls and wing bowls that can add a flair to your table. In addition to our new porcelain bowls, we'll have a wide selection of our porcelain dinnerware, platters, and bowls for you to examine and get a feel for.
You'll get a chance to examine the cutlery being used in the Culinary Stage Competitions
National Event Supply is providing the cutlery to the judges for the Culinary Stage Competitions. Our Maria Line of 18/10 Stainless Steel Cutlery is our most popular line of cutlery and designed for the rigours of a busy restaurant. With its clean lines and well-balanced heft, Maria Cutlery would make a fine addition to any restaurant's table.
You're thinking about purchasing Chiavari Chairs
National Event Supply has NES Resin Chiavari Chairs available in five colours (black, white, silver, gold, and mahogany) in addition to the gorgeous NES Crystal Chiavari Chair. We also have fabric and vinyl cushions as well as plywood-base cushions. If you visit our booth, you can see how strong these chairs really are, how great they look around a table, and how comfortable they really are.
You'll get a chance to talk to Dennis about your needs and find our why National Event Supply is right for you!
Dennis will be representing National Event Supply and he always loves talking to customers and visitors to our booth. So stop on by and have a chat with Dennis. He can help meet your needs and show you solutions that you might not have thought of.