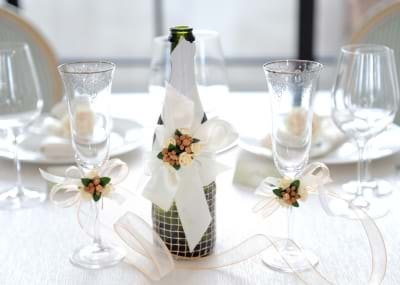 Rental Management Magazine recently featured an article about Party Reflections based in Charlotte and Raleigh/Durham, NC. They used their creativity to not only help employee morale by fostering a friendly in-house tabletop contest, but also help refresh their showroom and gain web traffic. Originally, Party Reflections let outside clients judge the anonymous tables based on creativity, use of budget, and function. This year, they expanded the judging pool and created a way for this contest to generate more web traffic. Douglas Crowe, CERP, Party Reflections director of sales states:
"In a day and age where the most face-time you get with certain clients is on their Facebook page, the tabletop competition has given us a unique opportunity to draw clients into our store and reiterate the strength of the organization's staff members and products."
With today's market becoming a buyer's market, event rental companies must think outside the box to attract attention and generate demand. In fact, according to Brian Carroll, CEO of InTouch, up to 95% of qualified prospects on your website are there to research and are not yet ready to talk with a sales rep, but as many as 70% of them will eventually buy a product from you – or your competitors.
So how did Party Reflections go about getting the attention of their website visitors utilizing this in-house contest? Photos of the contest were posted online and those who receive the company e-newsletter were invited to vote for their favourite via an online poll. It seems to be working for them also – with over 341 votes online and an uptick in website traffic. Another great way to promote the contest would be through social media like Facebook, Google+, Twitter, or Pinterest. Asking people for their opinions is a great way to start a conversation.
This contest has major business benefits associated with it including increased employee morale, the ability to showcase new and notable products like folding cocktail tables, chivari chairs, or wing bowls, both in your showroom and on your website to better entice new and existing clientele, foster participation and retention of existing clientele, as well as creating an uptick in website traffic. Who doesn't like those benefits?!
Do you have an offline contest like this you could bring online? If not, why not consider creating a contest similar to Party Reflections?
To get started on a contest of your own, you'll need some solid and reliable tables such as the 6-ft NES Reliable Rectangular Plastic Folding Table with Adjustable Table Legs. These tables would allow your employees to think outside of the box with their ability to adjust from regular table height to a bar table height. You might be pleasantly surprised with the designs they come up with. If you would like additional information about the table, or if you would like to receive a quote on any of our other products, don't hesitate to contact us!
Image: FreeDigitalPhotos.net