As I previously mentioned, we're absolutely thrilled when a container of new products arrives at our door. On Monday we received a container of porcelain which included our new Polar White Line. We've take a good look at all the pieces in the line and we have to say that we're absolutely thrilled with the quality of porcelain that the factory has provided us. Our new Polar White Line is sure to be a big hit. If you're curious about it, please let us know and we'll see if we can get you a sample.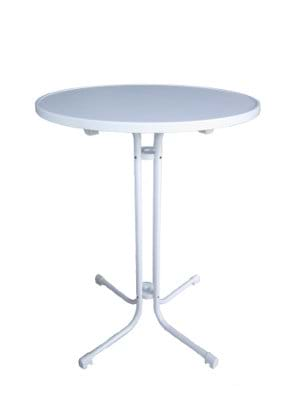 We didn't just receive our new Polar White line of dinnerware on our most recent container. We also received a large order of our larger rectangular platters. We're happy to say that we've got all of our rectangular serving platters back in stock prior to the busy season. These porcelain platters come in numerous sizes and are perfect for everything from serving a turkey to individual use as a plate.
Coming Soon

We just received word that a couple of containers that we've been waiting for are finally on their way. In the first container which is expected by the end of January, we have our new NES Reliable Folding Pedestal Table. They are just as strong as our regular NES Reliable High Plastic Folding Cocktail Tables, but instead of a scissor type leg, they have a pedestal design. This innovative design allows for the use of standard spandex cruiser tablecloths and allows for some incredibly innovative designs. With the NES Reliable Folding Pedestal Table, you can install a led light (not included) in the centre column area and wow your customers. And unlike traditional pedestal table, the NES Reliable Folding Pedestal Tables are one piece. You will no longer need to worry about missing bases, poles, or table tops! NES Reliable Folding Pedestal Tables will be available at the end of January 2013 and will have an introductory price of $89.95/ea.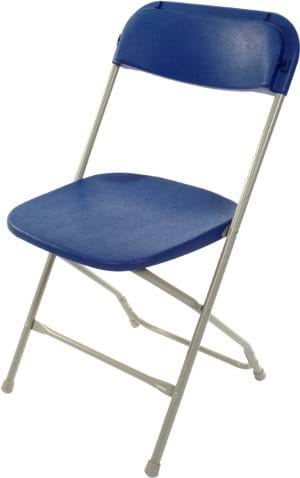 Another product which we will be stocking in Q1 of 2013 is the Royal Blue on Grey NES Reliable Plastic Folding Chairs. This particular colour combination has been a special order item for the past few years, but will be a stocking colour near the end of February. With the addition of Royal Blue on Grey, we will be stocking 8 different colour combinations: white on white, black on black, grey on grey, tan on tan, brown on tan, burgundy on grey, and slate blue on grey. Looking forward to Q2 of 2013, we hope to add Black on Grey plastic folding chairs to our stocking line-up.
2013 is going to be a great year for New Products from National Event Supply. We hope you'll follow us on Twitter and Facebook to keep up with all of the additions. If you have any suggestions for products you think we should add or if you have any questions about any new products we've announced, I hope you'll drop us a line!