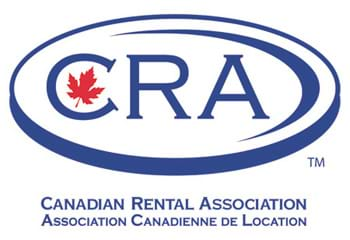 National Event Supply has been an associate member of the Canadian Rental Association ever since my partner and I bought the business from the previous owners. We see the value in belonging to a trade-group dedicated to the rental industry and recently became a member of the CRA Ontario Board of Directors to help out anyway that we can.
One of the big advantages of belonging to the CRA, is the talks that you can take part in. Tomorrow, I'll be going to the CRA Ontario October Meeting in Newmarket to hear Manuel Parreira of the Bank of Canada speak on Currency Education. Manuel Parreira is the Senior Regional representative for the Ontario Regional Office. He is responsible for ensuring the delivery of the Bank of Canada's currency education program.
When I was out in Edmonton for the Alberta Foodservice Expo, our booth was right next to the Bank of Canada's booth where they were passing out information about the new Canadian bank notes. While the hundred dollar note and the fifty dollar note are currently in circulation, the big change will be occuring next month when the new polymer twenty dollar note enters circulation.
So what changes have been made to the $20 bill? To start, they are made of polymer (plastic). Instead of the the paper/cloth feel of the existing $20 bills, these will be a smooth, single piece of polymer with transparent areas. These see-through areas of the bill will have a detailed metallic portrait and an image of the peace tower in Ottawa. The bills will also have raised ink on the large 20 on the front of the bill, the queen's top, and on the words the Banque du Canada and Bank of Canada. There is also a frosted maple leaf window, which is again transparent. If you would like to find out more about the new polymer bills, I would highly recommend checking out the Bank of Canada's website.
The informative monthly meetings and networking are not the only benefits of membership in the CRA. The CRA also runs an insurance program that covers the following items:
Property Insurance
Rental Equipment Off-Premises Insurance
Liability Insurance
Business Interruption
Crime
Equipment Breakdown
Equipment Re-Rental
Theft by Conversion Coverage
This is an incredible insurance program if you're in the rental industry. Because the CRA runs the program, costs are kept low and they understand the business that you're in. If you're interested in learning more about this insurance coverage, or would like more information about the program, I'd recommend checking out the CRA's page on the insurance program.
If you have any questions about membership in the CRA, I'd be happy to try to answer them.