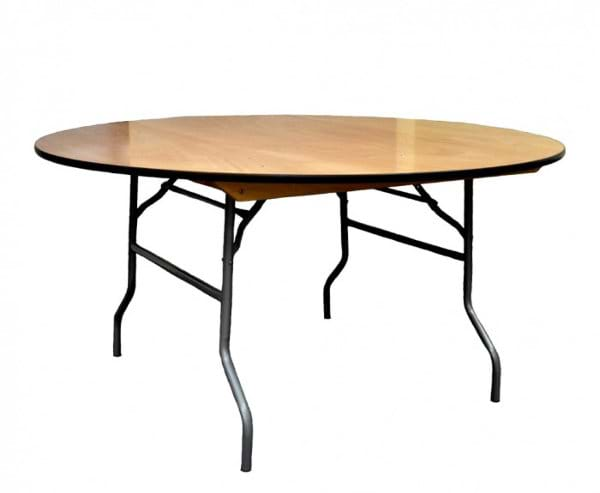 Round folding tables usually come in standard sizes such as 4ft (48"), 5ft (60") and 6ft (72") rounds and are designed to hold 6 people, 8-10 people and 10-12 people respectively. In the last decade, there has emerged another size that has become a popular option for party rental companies and event venues to own-the 66 inch round folding table (5.5 foot round folding table).
66 inch round folding tables are perfect for events because they allow venues to sit 10 people comfortably at the table while fitting more tables in the room because the circumference is 6" less than a 6ft round.
As a former corporate event planner, I was constantly playing the numbers game with the hotel venue we held our annual event at. I had a strict hold on a ballroom that only fit 300 people when the stage, screens and decoration was all set. Problem was...we had a better than estimated registration rate. 66 inch round folding tables could have been the perfect solution for me because it would've allowed more people in the venue than a 72" standard ballroom round folding table allows.
Hopefully this short blog post answers the question of what the purpose of a 66 inch round folding table is and why event venues buy them.