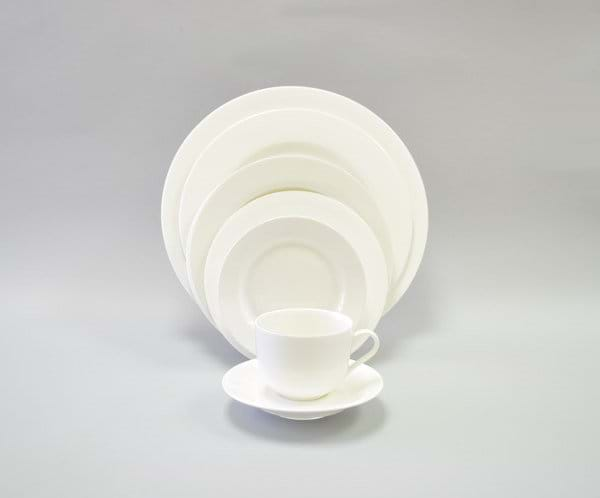 Since the owners first acquired this business we have been getting asked for Bone China. We knew that this kind of dinnerware offering was in high demand especially for high-end luxury events but we were unable to secure enough space to stock it and the right manufacturer to help us bring it to market. This year – we are able to do so. I am pleased to announce our new line of Lucido Bone China Dinnerware – now in stock at our Mississauga, Ontario headquarters.
As a rental company, being able to offer customers three different price points of dinnerware – in Pearl White dinnerware, Quadrato Square Dinnerware and Bone China – allows you to attract all levels of events and appeal to the widest customer base in your market. Bone China plates allow you to offer a higher priced dinnerware rental. The translucent brilliant white that comes from a bone china plate makes for an impeccable table setting that really sets off the food and decor.
Our Lucido fine bone china comes is the following items:
Lucido Bone China 12" Oversize Plate
Lucido Bone China 10.5" Dinner Plate
Lucido Bone China 9" Luncheon Plate
Lucido Bone China 8.5" Soup Plate
Lucido Bone China 7.5" Dessert Plate
Lucido Bone China 6" Side Plate
Lucido Bone China 8oz Cup and Saucer
We're so excited this collection is now in stock. It's an exquisite dinnerware line that we think will be a great rental investment.