A Guide for First Time Attendees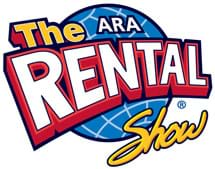 Anyone in the know in the Rental Industry – both in the United States and Canada – recognizes that The Rental Show is THE conference and trade show to attend. By now, I'm sure you've justified your trip to your boss and registered for your ticket for the 2014 Rental Show. You've booked your tickets to Orlando International Airport (or Google mapped directions to drive) and are starting to get pumped to rub elbows with the best and the brightest in the industry. As you get ready to pack your bags, here are some helpful tips to keep in mind as you gear up for the 2014 Rental Show:


1. Be Prepared
Conferences are first and foremost the premiere way to get a read on the industry and step outside your everyday business to learn how other rental companies across the continent operate. With more than 24 educational seminars on everything from employee retention strategies to eight must-haves for a successful rental store, you need to take advantage of all this learning! Know what sessions you want to attend and start mapping out your schedule now.
If you plan to carry your laptop/tablet/smart phone or all three during the event, make sure you keep a charger handy to make sure you don't lose your ability to take notes!
Wear comfortable shoes. It's a big convention center and you'll be doing plenty of laps on both the trade show floor and walking to sessions. Do yourself a favour and plan to wear shoes that make you feel like you're walking on air.
Carry business cards. Exhibitors will no doubt have badge scanning systems, but what about other individuals in special events, general tool, equipment rental or construction that you meet? Bringing business cards gives you the ability to network with other entrepreneurs and like-minded individuals and bounce potential ideas off them.
2. Network, Network, Network
Proactively engage with different people. The contacts you make at the Rental Show will provide you with valuable information on different ways to run your business. There are speakers, exhibitors and attendees who have been in the industry for decades and have a wealth of knowledge to share with you if you're willing to strike up a conversation. If you're an introvert (which let's face it at least half of us are) try to challenge yourself to break away from your co-workers, or friends while you're at sessions, during breaks, meals and networking events. One of the events that looks promising for attendees between the ages of 18 to 40, is the Young Professionals Networking Event happening on Sunday February 9 at 5:30pm. To refresh your networking tips and tricks, check out this article to rejuvenate your skills.
3. Have Fun (but not too much)
It has to be brought up – the elephant in the room. The Rental Show puts on a ton of awesome networking events that brings together the entire industry to mix and mingle in the very best of Orlando scenery. But there's always that group of people that take the fun too far. Just remember you're on a business trip and this really is THE place for rental industry education. It'd be a shame to miss it because of one too many drinks the night before. To take advantage of all the fantastic networking events, be sure to view the full line up here and make sure to sign up for the Regional Networking event for Region 10 (Canada) taking place Monday February 10th from 5PM – 6:30PM.
4. Take Advantage of the Show Specials (if you can):
The Rental Show has a helpful app available on iTunes and Google Apps store that is perfect for you to keep track of the exhibitor booth's you plan to swing by. Not only that but on their website, the American Rental Association lists all the exhibitors who will be offering show specials (special discounts and offers for those who attend the show and stop by their booth). If you have the time, it makes sense to scope those out to see what discounts you can take advantage of. National Event Supply will be holding a draw for a chance to win 10 FREE 6ft folding tables (your choice of wood or plastic) and offering show special pricing on our White Resin Folding Chairs, plastic folding tables, wood folding tables, new line of Linens and all our tabletop collection including dinnerware, platters & bowls, glassware and cutlery.
5. Follow up
This might be the most important tip. You've made some key connections, learned a ton of new knowledge and tactics and are ready to execute your ideas back into your business. Leverage the relationships you've made with your peers and rental industry experts to ensure you keep the connection and dialogue going.
If you're a rental show veteran, what other tips do you have for first-timers? We'd love for you to share with us and all of the first timers by tweeting @NatlEventSupply!