In case you haven't already heard, National Event Supply will be exhibiting in Booth #340/441 October 27 & 28th 2013 at the BC Connect Show, BC's largest foodservice and hospitality industry event which brings together thousands of food, drink and lodging decision makers. In our previous blog post, we highlighted the Five Reasons to Attend the BC Connect Show. With the BC Connect Show less than a week away, we thought it made sense to showcase what to expect to see from National Event Supply at the trade show.
With the addition of our warehouse in the Vancouver area, we can more easily, quickly and cost-effectively ship many of our products to BC, Alberta and the surrounding areas. Because of this, we're able to showcase the following items at the show: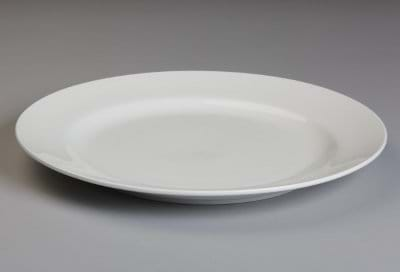 Porcelain Platters
Porcelain Bowls
Stainless Steel Flatware
Crystal Stemware
White Resin Folding Chairs (also known as White Resin Wedding Chairs)
And much more!
Upcoming holiday parties or other special events to cater, host or supply for? We're offering an exclusive show special for those that stop by our booth.
SAVE 10% off your entire tabletop item purchase*.
If you're interested in getting a quote on some of our tabletop items, request a quote here. We look forward to seeing you at the show!
*To be eligible for this show special stop by booth 340/441 and drop off your contact details. To redeem the special please mention code CONNECT10B at the time of purchase. Show special valid on all tabletop items including dinnerware, cutlery, platters, bowls and stemware and redeemable on or until November 15, 2013 at 5PM ET.