The BC Connect Show is a brand new trade show combining the successful BC Foodservice Expo and the BC Hospitality Industry Expo into one big show! Everyone here at National Event Supply is excited at the prospects of the new show and we want you to be just as excited about the BC Connect show as we are. Here's our top 5 reasons that you should attend this year's BC Connect Show in Vancouver.
The BC Local Food Pavilion
Everyone knows that fresh is better. Many restaurants, hotels, and caterers have turned to sourcing local ingredients to maximize the quality and flavour of their food offerings. British Columbia is lucky to have many great local products prefect for your spring menu. Are you interested in seeing what local flavours are available right here in British Columbia? If you are, the BC Local Food Pavilion is a must see at this year's BC Connect Show.
It's in Vancouver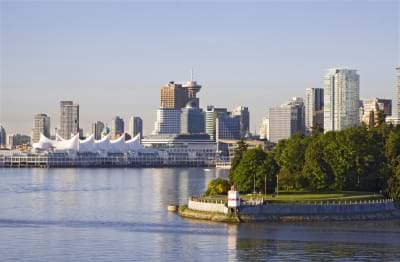 Okay, so I realize if you live in the lower mainland area of British Columbia, the prospect of traveling into or around the Vancouver area may not seem like a great idea to you. If that is the case consider this, not only is Vancouver one of Canada's largest cities, it is also one of the world's most livable cities. That's right, coming in just ahead of Toronto (4th place), and Calgary (5th place, tied), Vancouver was ranked as the 3rd most livable city in the world by The Economist. Don't you just love to beat out the folks in Toronto and Calgary! Still not enough? Add in that the fantastic selection of restaurants, cafés, world class hotels, and fantastic setting and visiting the BC Connect show becomes a pretty exciting proposition.
Free Attendance
That's right! CRFA members get to attend the BC Connect show for free. Compare that to the Toronto CRFA Show which costs $50 to attend and it is a no brainer! The BC Connect show gives you a great opportunity to visit with new and existing suppliers, talk to others in the industry, and maybe even learn a few things.
The Industry Lunch
The Industry Lunch features a keynote speech from Kevin Brauch, an Iron Chef America personality and Food Network Star. Kevin, on his TV series The Thirsty Traveler, explores food and drink in exotic locations. Having spent years in Toronto's hottest night life establishments and restaurants before making the jump to TV, Kevin has extensive knowledge of the Food and Beverage industry.
The Beverage Showcase Pavilion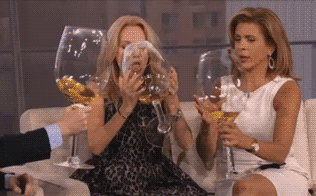 Looking for a new British Columbia based craft beer to serve? What about an award winning British Columbia wine? If you are, you have found the right spot! The local craft beer scene across Canada has been a hot market for a few years now. Most restaurants and hotels are offering at least 1 local craft beer with many more offering 5 or more. If you are not offering any craft beer selections you are missing a great opportunity! You will want to be sure to check out the Beverage Showcase Pavilion at the BC Connect show to sample a variety of beverages that you may want to add to your menu.
Now that we have convinced you to attend the BC Connect Show, it only seems reasonable for you to visit our booth # 340/441. We look forward to seeing you October 27th and 28th, 2013 at the BC Connect Show in the Vancouver Convention Centre!
"Vancouver Skyline And Stanley Park" courtesy of Rosemary Ratcliff / FreeDigitalPhotos.net