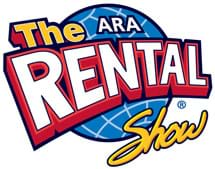 Well we finally have a chance to come up for air after a very successful 2012 Rental Show in New Orleans, Louisiana.
We arrived in 'The Big Easy' on Saturday afternoon (February 4th) just in time to catch the first parade of the Mardi Gras season. While the parade started around 6:30pm we didn't actually see it in the French Quarter until around 9:00pm which gives you an idea of how long the route and the parade was. The parades build through the month of February culminating in the biggest bash which takes place on February 21st. On this day there are 6 parades throughout the day and more than 1.5 million visitors flock to the city so they can enjoy the Mardi Gras fun.
National Event Supply was proud to be a Silver level sponsor for the 2012 Rental Show. We strongly believe that investing in a stronger rental community will pay dividends for all involved. It's also a great opportunity to talk with current and potential customers to get a feel for what products they are looking for and what opportunities exist for new products that they didn't know they had a need for.
On Sunday morning attended the breakfast at the Events & Tents session where we were thanked for being a co-sponsor for the Breakfast Seminar session. Breakfast was followed by a great presentation by the father and son team of Richard and Jordan Carbotti of Perfect Surroundings from Middletown, Rhode Island. They talked about where they find their inspiration for creating fabulous events as well as showed pictures of some of their more extravagant and unique events. The balance of the Events & Tents day was filled with lots of valuable informative seminars and great networking opportunities to help run your party and tent business.
For the National Event Supply trade show team, the remainder of Sunday was spent setting up our booth to display our wide range of product offerings in the best fashion possible. We had a great booth location across from Losberger Tents, one of the world's leading tent manufacturers, beside All Seasons Tent another leading Mid-west based Tent supplier and right by the exhibition hall food court. With more than 50+ tent suppliers at this year's Rental Show, having our 21ft National Event Supply Sky Flag was a must. It is a great way to stand out in the crowd.
With our greatly expanded booth, rental stores from across the US Midwest and Canada flocked to our booth on Monday and Tuesday. So many so that we couldn't get to everyone that came by. Early on Monday we met with Leslie of Word of Mouth Catering out of Austin, Texas. Leslie was excited to see our new introduction of highly durable melamine platters and bowls that look so great you can`t tell they aren`t porcelain until you actually touch them. On Monday evening we attended the ARA Region 10 reception where we were thanked for being a co-sponsor of the evening reception.
On Tuesday we met with Mahala from Celebration Party Rental of Jacksonville, Florida who was interested in our lines of NES Reliable Plastic Folding Tables and plastic folding chairs. She was pleased to hear we offer a 2 year material and manufacturing defect warranty and that we have been selling our NES Reliable line of quality products for 5 years now. Our Rental Customers have been telling us how well they perform in their heavy use environment.
Over the 3 days of The Rental Show we met with customers from California to Sydney, NS and all points in between. We also had the pleasure of meeting a few customers from the Caribbean (Bahamas and Barbados) and Honduras. After having such a great show in New Orleans, we can't help but be excited to get back to The Rental Show in Las Vegas in 2013!