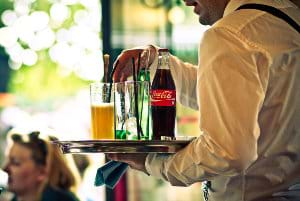 One of the most memorable parts of a guest's experience at any event is the service. Having experienced, knowledgeable, professional and courteous wait staff for parties & events can be challenging at times. Often service staff have more than one job or are students in addition to earning a living which can make it hard to always have the staff on hand required for the event. I know that when I'm looking for a service or product I always want to look for the best that I can possibly afford.
To help our customers who are caterers, event venues and party rental companies easily research and hire event and catering staff, I've researched the best companies for event staffing in Toronto.
Founded in 1999, Core Event Staff was started when the owners realized the Toronto area had a lack of reliable, friendly and refined catering staff. They have a consistent reputation of building and maintaining relationships by going above and beyond the call of duty. They encourage staff to strive for excellence, attention to detail, depth of service and quality of experience. They offer supervisors that can act as liaisons between the wait staff and your team, servers well versed in fine dining, mis en place, buffet service, or speedy bussing, and bartenders who are efficient, great under pressure and Smart Serve® Certified.
Founded in 1989, The Butler Did It was formed with a mission to provide excellence in service. Having provided exceptional service to some of Toronto's most exclusive events including for Her Majesty Queen Elizabeth II at Roy Thomson Hall, they strive to create events with service that is memorable. They offer supervisors and head waits that are Food Safety Certified and servers who are Smart Serve® certified. All staff members go through a proprietary Standards of Professional Service™ program and on-site mentoring by senior staff. Continual learning in the form of workshops and orientations are also performed to continue the growth and learning of the service staff.
Having been in business for over 14 years, Nasco Staffing Solutions is a full service event staffing company with locations in British Columbia, Ontario, Manitoba and Alberta. They have exclusive staffing contracts with 10 venues across Canada and over 2000 staff able to fill hundreds of event related roles. They offer staff as bartenders, cocktail servers, wait staff, banquet servers, coat check staff, concession workers, hosts, bussers, housekeeping and stewards. Because they specialize in the events industry, their staff have relevant experience. They also have a comprehensive and interactive training program that they run each new employee through to make sure they conform to the highest level of service.