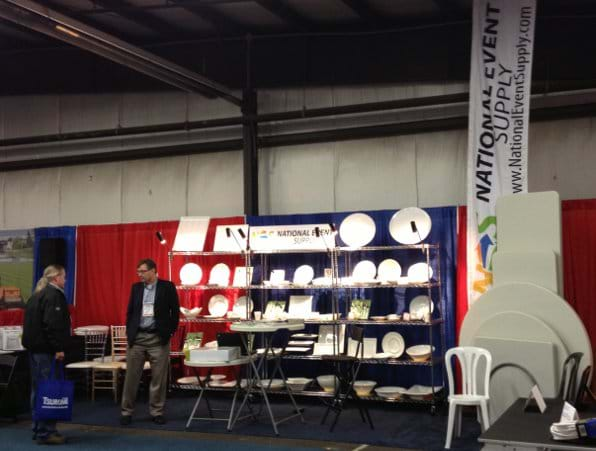 This Friday January 23rd starting at 4PM, we will be exhibiting at CRA BC Regional Trade Show taking place at the Cloverdale Rodeo & Exhibition Show Barn in Surrey, British Columbia. We've been exhibiting at this show for 5 years and are looking forward to catching up with our prospective and current customers in BC in booth 42/43.
As a thank you for all the support all you fabulous British Columbians have shown to our company, we're offering anyone that stops by our booth the ability to save 10% on all spandex/polyester tablecloths as well as any crystal or glass drinkware.
This year, the BC Local chapter of the Canadian Rental Association has put together a fabulous show incentive to anyone from a rental company that attends. The CRA BC Local will be making 2 draws for $1000.00 each to be spent at the trade show. The draws will take place on the Friday night and on the Saturday afternoon. In order to win, you must attend the show and be present at the draw. There is only one prize per attendee and the prize money needs to be spent at the trade show with one of their exhibiting trade show sponsors. Good Luck to all the potential winners!!
We look forward to seeing you at the show!