With different varieties of restaurant quality flatware for full service restaurants and event rental, it can be confusing knowing the difference between all varieties as well as their standard usage. To make it easier for our customers and prospects who are full service restaurants and event rental we've pulled together this pro/con list for the difference between stainless steel flatware and silver plated flatware. This list should educate you on what to expect with each type of flatware so you can determine which best meets your organization's needs.
Stainless Steel Flatware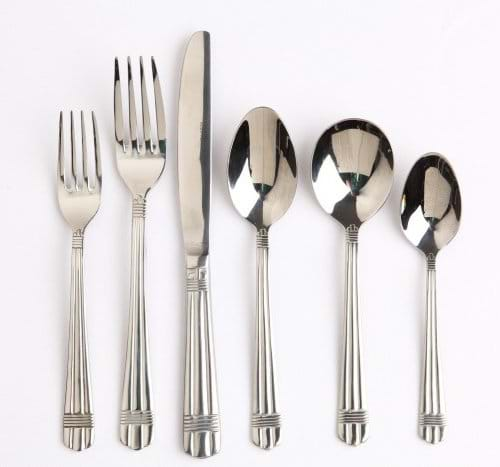 Durable
Low maintenance
Rust and stain resistant
Dishwasher safe
Most frequently used in restaurant and event settings
Wide range of patterns that function well in everything from casual to luxury atmospheres
Available in 18/10 (highest quality), 18/8 and 18/0 (lowest quality) stainless steel compositions made of chromium and nickel
Lasts 100 years with proper care
Cost effective
Silver Plated Flatware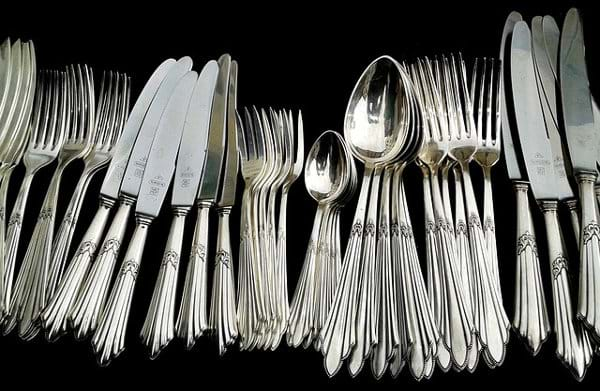 Composed of layers of silver over another metal – oftentimes copper or brass
More expensive than stainless steel
Bright, shiny finish that is lighter
Adds refinement to a table setting
Generally used for higher-end events or expensive restaurants
Requires hand-washing most often
Should be polished occasionally to maintain lustre
Needs to be stored properly to avoid corrosion or scratches
Lasts 20 years or less with proper care depending on use.
This list should provide the general differences that exist between the two types of flatware. Using this list should help you decide which best meets your needs.
If you're interested in a quote for any of our stainless steel flatware including shipping to a location of your choice: