Serveware is one of my favourite catering and restaurant supplies to talk about. I know it's nerdy but I really think that with the right kind of serveware (along with the esteemed Chef's skilled plating skills) a passed hors d'oeuvre, buffet, or catering station can be transformed into a work of art. Caterers, restaurants, event venues and party rental companies need to stay on trend in the competitive market of special events so I thought it made sense to provide a glimpse into what serveware trends we're seeing from a restaurant and catering supplier point-of-view. Here's the first of the two part blog post series.
In terms of the latest trends in servingware, buffet trays and gorgeous food displays, there's still a very rustic, elemental theme happening in the serveware trends. Chefs tend to be using slate, wood, marble, and glass as platters to add another texture and layer to their platings.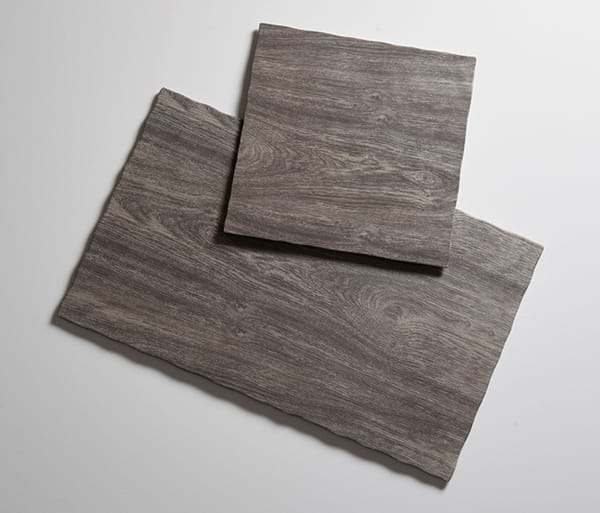 Picture Source: American Metalcraft
We're seeing lots of buffets outfitted with lucite / clear acrylic stands similar to these food displays below offered by SmartBuffetware.
Photo Source: SmartBuffetware
Bite-sized offerings in the form of amuse bouche and single bite hors d'oeuvres are still on trend with Chefs utilizing bamboo skewers, amuse bouche cutlery, hors d'oeuvre forks (both disposable and stainless steel), wonton spoons and porcelain tasting spoons for easy sampling.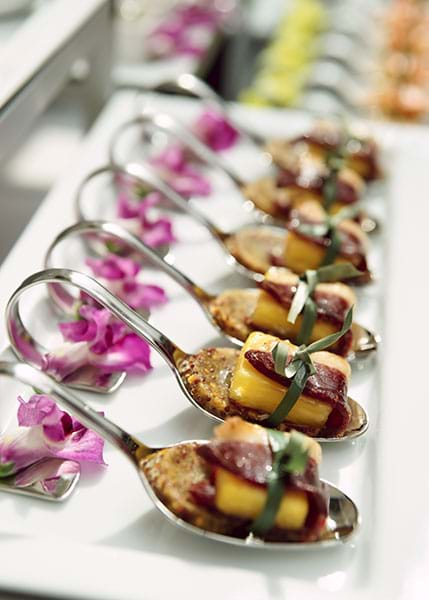 As far as shaped serveware is concerned, still trending are square and oval dishes along with other interesting shaped dishes such as a wide rim bowl, straight slanted bowl and quad divided bowl.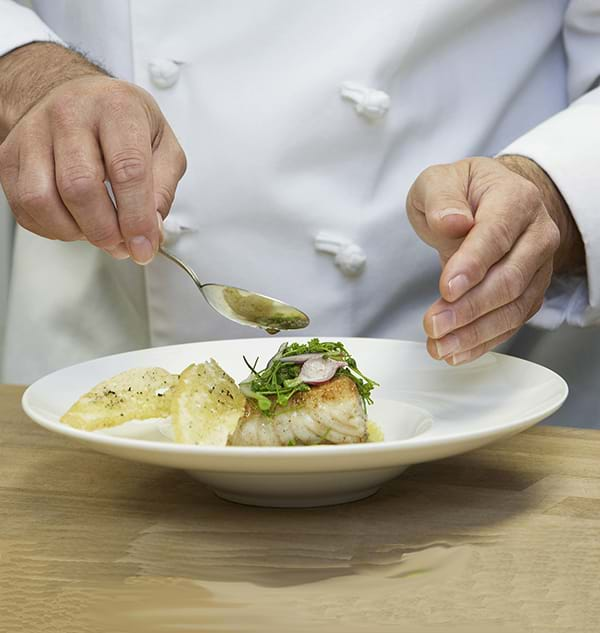 Glassware is also being used in the form of shot glasses, stemless glasses and martini glasses.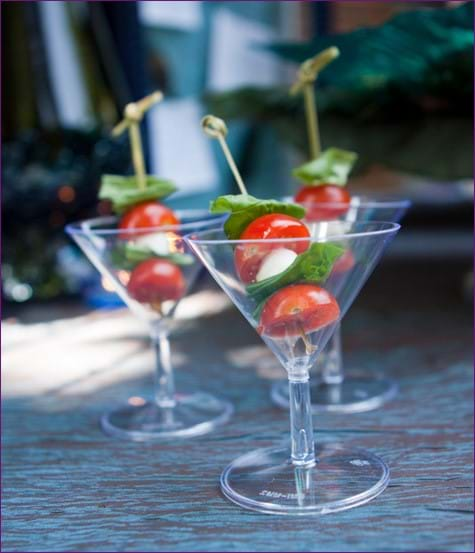 Photo Source: Hostess Handbook
Our Catering Customers and Party Rental Customers are asking for greater varieties of melamine servingware for increased durability from chipping, and breakage.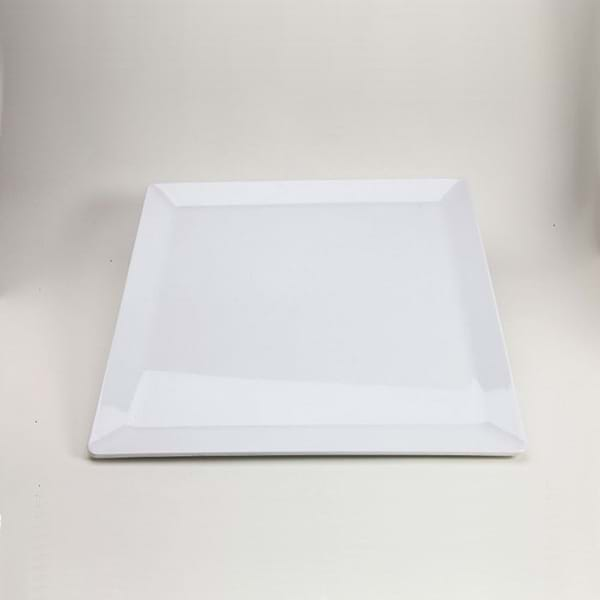 They're also looking for new and unique shapes and smaller plates for tapas and other hors d'oeuvres.