You just received your new NES Glass Rack Cart and you are wondering how to assemble it. Look no further for a full run down of the pieces you should receive in your package as well as assembly instructions and tools that are required.
What you should receive:
(4x) Swiveling Wheels
(1x) Base Cart Unit
(4x) Screws (for Glass Rack Cart with Handle Only)
(1x) Handle (for Glass Rack Cart with Handle Only)

Tools Required (Not Included)
Screwdriver (for Glass Rack Cart with Handle Only)
Step 1: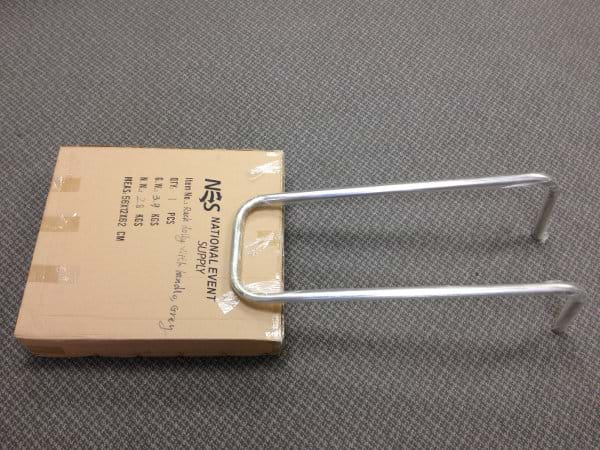 First unpack the box to ensure you have received all of the parts. The master pack will include a box inside containing the wheels, bolts and lock washers, along with the handle (if you purchased a glass rack dolly with handle) and base cart unit. (If you haven't received all the parts, please let us know by calling 1-800-827-8953 or contacting sales@nationaleventsupply.com) Once this has been confirmed you can start to assemble the cart.
Step 2:
Turn the base cart unit over so that the brackets that hold the wheels are pointing up.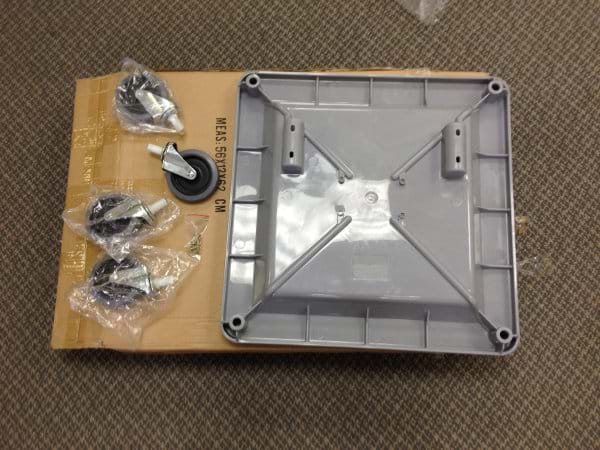 Step 3:
Insert the wheels into the holes on the corner and press to fit.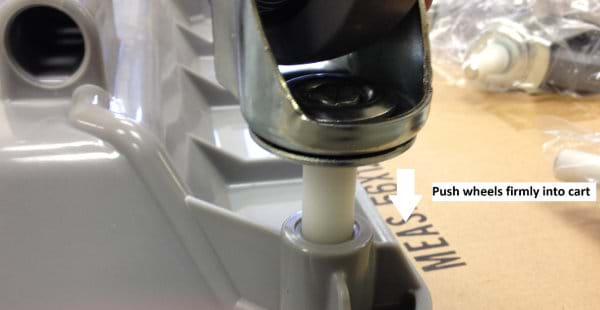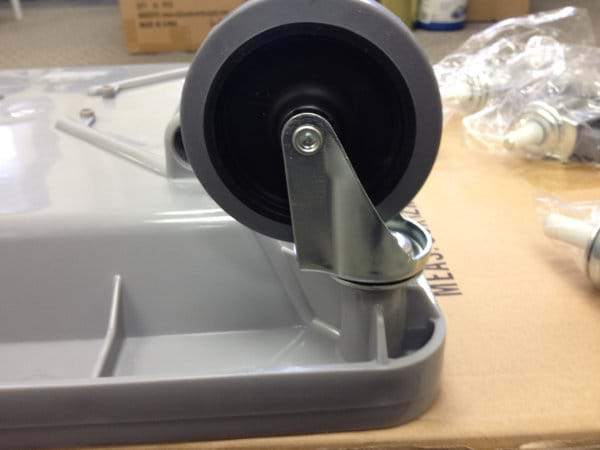 Step 4:
Repeat Step 3 until all wheels are installed. If you purchased the cart without handle your cart is now complete. If you purchased the cart with handle, continue onto step 5.
Step 5:
Push handle into provided brackets on the bottom of the cart. This may take a fair amount of force to ensure the handle is in all the way. The handle is in all the way when you can see all 4 holes where you install the screws.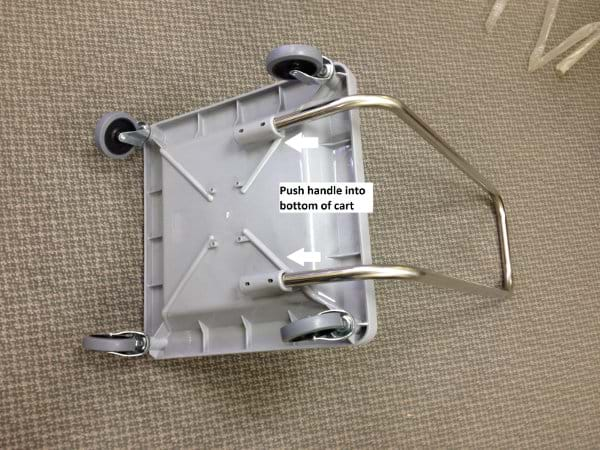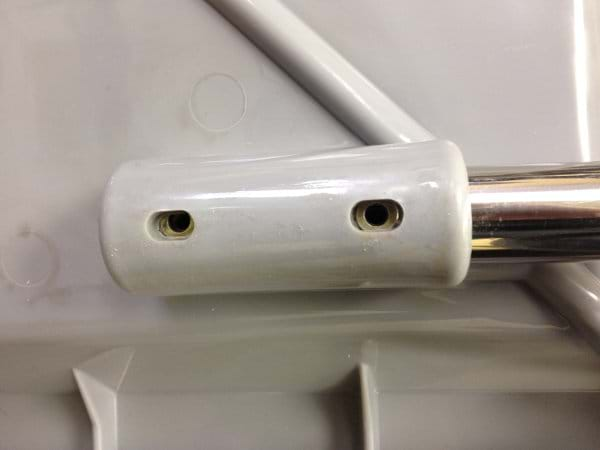 Step 6:
Install 4 provided screws to secure handle. Your cart with handle is now complete!