Back in May of 2015 we brought in chair covers for sale in both polyester and spandex. These wedding chair covers are fabulous for event venues and party rental companies – but only if they had round-backed banquet chairs. If they wanted to cover folding chairs, square backed banquet chairs, unfortunately we didn't have a solution. We knew that we needed to continue adding to our event chair cover inventory because there's more types of chairs out there than round backed banquet chairs. Plus, it just makes sense to supply as chair covers are such a great way for event venues and party rental companies to maintain their investment in banquet chairs. They help avoid staining to the original banquet chair fabric, they're easier to launder and the covers come in neutral colours that naturally lend themselves to wedding décor in particular.
I'm excited to announce a new product in stock: spandex folding chair covers.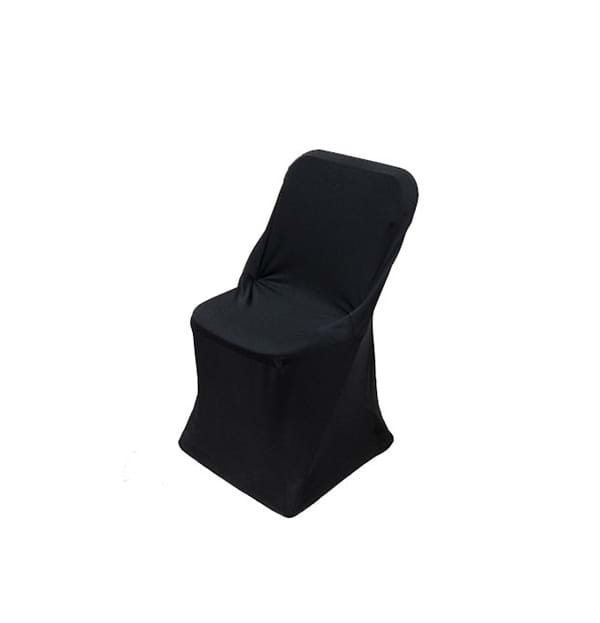 Available in black or white, our spandex folding chair covers fit NES Reliable Plastic Folding Chairs or similar Samsonite chairs. They feature reinforced feet pockets in the same colour as the chair cover and an elastic band that should be tucked under the folding chair seat to emphasize the intersection of the chair back and seat back. The chair covers are made of 190 gsm spandex fabric, require no ironing and offer a sleek contemporary look to folding chairs.
If you're interested in a quote for our white spandex folding chair covers or black spandex folding chair covers: