We've been encountering more and more opportunities to quote for banquet hall chairs over this past year as we're touching more event venues, banquet halls and hotels. Banquet chairs are a great option that many event venues choose to have as their main chair as they hide stains well, are comfortable and can be easily dressed up with a wedding chair cover. In the past banquet hall chairs from us have been special order only and were not an in-stock product.
I'm pleased to announce we have a round-backed banquet chair on order and coming into stock early spring 2016.
Available in three different colours including black patterned, navy blue patterned, and red patterned, the NES Banquet Hall Chair features commercial grade fabric, fully upholstered back panel and silver powder coated finishes. The seat features 2 3/8" thick foam and 18 gauge steel frame.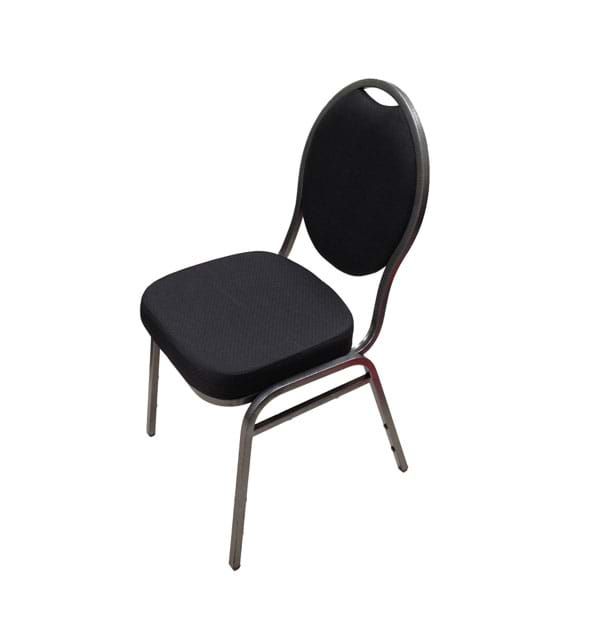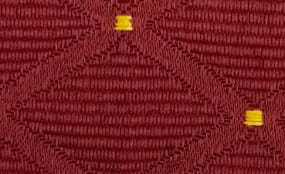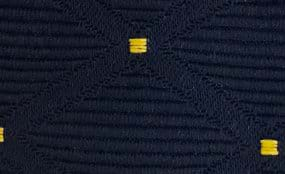 Chair dimensions are as follows:
Width: 17 1/8"
Height: 36"
Depth: 22"
Seat Depth: 15 7/8"
Seat Width: 15 ½"
If you're interested in a quote for banquet hall chairs including shipping to your location: