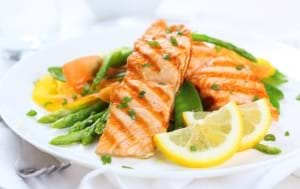 One of the things I admire most about the foodservice and restaurant industry is the culture of mentorship. Chefs of both notorious Michelin star restaurants and humble small town diners alike understand and cultivate the benefits of being a mentor. Perhaps it happened by accident, perhaps you set out to make a difference while sharing your passion for cooking. Whatever the reason for doing so, mentoring new culinary graduates or chefs with the passion but limited training, is one of the reasons mainstream culture has gravitated towards this industry.
Restaurant shows are popping up left right and center romanticizing the restaurant industry. What restaurant shows don't always show is the grueling hours, backbreaking work and decisions that need to happen to keep a restaurant operational, such as finding new restaurant dishes that don't eat into a restaurant's profits. However what's clear is it brings together people, passion and a hell of a lot of AH-MAZ-ING food.
To pay it forward, and help continue on the tradition of being a mentor to new culinary stars, we've compiled 5 tweetable quotes from famous chefs – with career advice and wisdom that should go a long way to shaping your future. If you're feeling inspired by the quotes below, feel free to click each quote to tweet it individually.
"Work ethic and attitude is everything. It's the only thing that matters." (Click to Tweet)
"I would take a less knowledgeable cook with a great attitude and work ethic over a talented prodigy with pissy attitude any day of the week. It will always make for a better team at the restaurant. I can't tell you how many amazing cooks have been through my kitchens and simply have not made the cut because of their attitude. And guess what? Three, four, five years later those cooks are still line cooks. They still complain about how much everybody else sucks around them. If you're a line cook at 25 and still one at 35, it's time to look in the mirror. I can guarantee that YOU are the problem not anyone else."—first published in HuffPost Taste
Marc Vetri, Chef/Founder of Philadelphia's critically acclaimed Vetri Family of Restaurants
"Taste everything. Learn to love all flavors, textures, and appreciate them for what they are." (Click to Tweet)
"Taste everything. Learn to love all flavors, textures, and appreciate them for what they are. If you aren't tasting it, how can you serve it?"—first published in Dallas Observer's Burning Questions Blog
Brian Zenner, Executive Chef, Belly & Trumpet
"Always be willing to learn from others. Be open-minded. Leave your ego at the door." (Click to Tweet)
"Be relentless in the achievement of your goals. Stick to what you believe in. Surround yourself with people that support and believe in what you are trying to do. Always be willing to learn from others. Be open-minded. Leave your ego at the door. Taste your food." – first published in Canadian Restaurant & Foodservice News July/August 2014 Issue
Steve McGoey, Corporate Chef, Keg Restaurants
"You need to fully understand the business, because at the end of the day it is a business." (Click to Tweet)
"You need to fully understand the business, because at the end of the day it is a business. If someone wants to be successful as a chef, they have to take the time to understand that some of the failures come from someone becoming a pretty decent cook, but not understanding the financial makeup of a kitchen — the food costs, the labor costs."
"In this day and age, understanding marketing is a huge thing. If you can't market yourself, you're dead, especially in New York City. My hat's off to anybody who's successful in this business, because it's not easy, and the margins are very small. There are really no shortcuts to being a good cook. You have to cook a piece of fish a thousand times before you get it. You really have to put in the time." – first published in New York Daily News
Charlie Palmer, Chef/owner, Aureole, East Side
"Go into every situation with your eyes wide open, stay humble, work hard, never stop learning" (Click to Tweet)
"Stay sharp, have a positive attitude, go into every situation with your eyes wide open, stay humble, work hard, never stop learning and never give up. Not every day will be a great day but you can pretty much be sure that it will be different than yesterday. Enjoy the good and the bad and embrace it as learning and an opportunity to grow." – first published in Canadian Restaurant & Foodservice News Magazine March/April 2014
Judson W. Simpson, Canada's First and Only Certified Master Chef