Wedding Chair Covers are a god-send to banquet halls and party rental companies – not only do they help a bride dress up their ceremony or reception but they help banquet halls and party rental companies protect their investment on their banquet chairs. But there's more than one kind of basic banquet chair cover and with limited budgets, there often is a choice to make between one kind of banquet chair cover versus the other. This blog post will list the pros / cons of polyester chair covers vs spandex chair covers so you can determine the best wedding chair cover to purchase for your venue or business.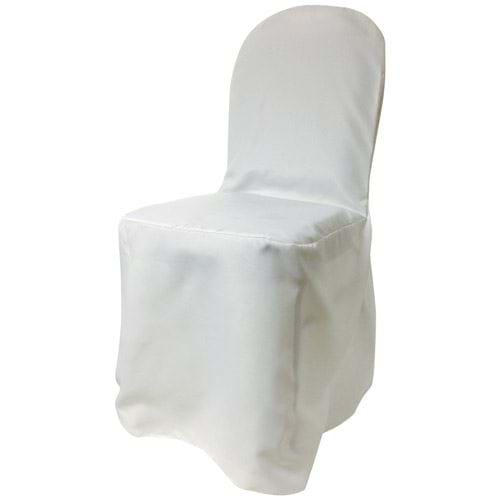 Pros:
Traditional silhouette
Easily decorated with sashes and florals
Machine washable
Draped look
Less expensive than spandex chair covers
Guests can put their purses under the chair without it showing to others
Easy to put on
Cons:
Needs to be immediately removed from the dryer or steamed / ironed
Only fits a rounded back banquet chair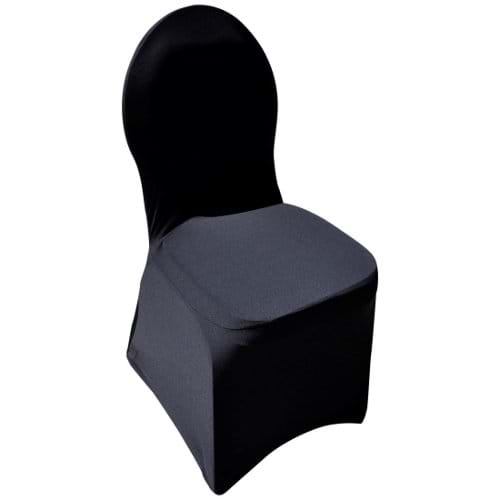 Pros:
Modern silhouette
Easily decorated with sashes or florals
Machine Washable
No need for steaming or ironing (wrinkle free)
Cons:
More expensive than polyester chair covers
Takes longer to put on the chair due to the material
Only fits a rounded banquet chair
Hopefully this helps you figure out which chair cover best suits your venue or company!
If you're interested in a quote for polyester chair covers or spandex chair covers