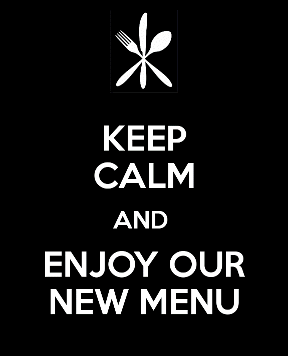 When I first started learning about the restaurant and foodservice industry, I was surprised and intrigued by the psychology and strategies behind menus. Never having thought about it, I assumed chefs and owners thought up menus based solely on food costs and what their specialities are. But as I have begun researching more and more on this industry as a whole, I've become more and more intrigued with the practice of optimizing menus.
Having taken a little psychology in school I already had a basic understanding that colours play a role in how much or how little food we eat. I had no idea that there was such a thing as menu optimization though and the role language plays in that practice. For those who are fuzzy on what menu optimization is – it is the practice of optimizing the dishes on your menu to squeeze out as much profit and value as possible for your restaurant. Not only is it a topic that RestaurantCentral.ca, the official website of Canadian Restaurant & Foodservice News magazine, continually writes about; the topic also has entire companies devoted to helping restaurants identify and actively promote items that are most relevant to their customer base to earn margin.
I ran across an article over the weekend from KitchenDaily.ca – a website dedicated to culinary inspiration for the everyday chef. The article focuses on educating consumers on the language that restaurant's use in menus. As I was reading this it occurred to me that instead of reading this article from a consumer's point of view, I could take this article and ensure that restaurants were using this language to optimize their menus properly. For example, the article mentions that "expensive restaurants are 15% more likely to reference where their ingredients originate from". If you're looking to increase your prices, ensuring that you include that use Kobe Beef from Japan on your menu will help justify the price increase. Also, think global in terms of your specials as those menu dishes tend to allow for higher prices to be charged. To read the rest of the article, head over to kitchendaily.ca.
To see more blog posts focused on the foodservice industry focused on helping restaurateurs and key front and back of house staff excel in their positions, follow us on Twitter or Like us on Facebook.