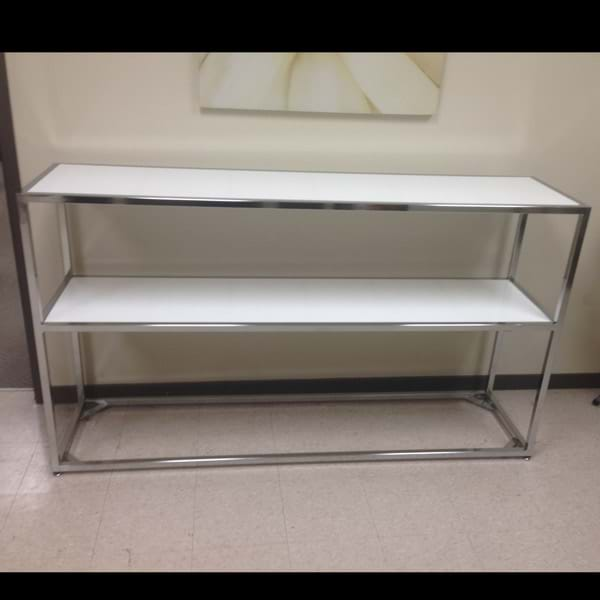 Back in April we announced that we had plexiglass bar furniture available for special order. These contemporary event furniture fixtures make a great DJ booth, makeshift bar, end table or coffee table to compliment a grouping of modern furniture as well as a great cruiser/cocktail table. We've been having great success with the bar units in particular – the 6ft plexiglass bar with shelf. Most of these bar tables are available by special order and custom made to order however from time to time we also bring them in and have them in stock and in inventory.
I'm pleased to announce the availability of a new product: a 6ft Plexiglass Tabletop Back bar in stock in our Mississauga warehouse.
This back bar stands 40 inches high, 18 inches wide and 72 inches long. It allows event venues and party rental to provide customers with a bar that sits on a skirted or covered table for showcasing liquor and drinks behind the bar.
Additional Details:
White acrylic (plexiglass) top and shelf
Welded chrome frames
Designed for commercial rental use
Top and shelf supported with cross-bars for structural support