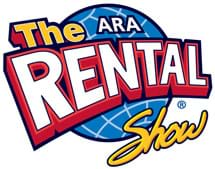 The 2011 Rental Show was held from February 27th through to March 2nd at the Mandalay Bay Hotel and Convention Center in Las Vegas. The Tents & Events sessions were held throughout Sunday, starting with a breakfast for all attendees that was co-sponsored by D & K Imports (parent company of National Event Supply).
Monday, February 28th was the first day of the 3 day trade show. There was such a large crowd waiting to get onto the trade show floor that the doors were opened 20 minutes early. All day long you could feel the buzz and excitement in the air. The pace was frenetic.
We had numerous visitors to our booth who were coming to check out our Crystal Chiavari Chairs. We heard from numerous visitors that our Crystal Chiavari Chair was the best one at the show. Visitors were also excited by our Folding Cocktail Tables. These tables have been incredibly popular for the past two or three years, and are a great alternative to the standard cruiser tables.
All in all, we had a great time at The Rental Show in Las Vegas, and already making plans for the 2012 version of the show in the beautiful city of New Orleans. We hope to see you there!