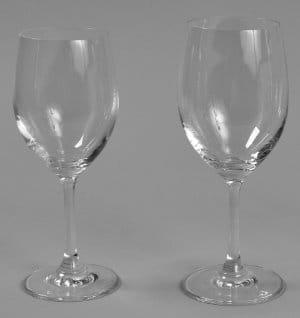 On November 15th and 16th, the National Event Supply Tradeshow Team was at the Deerhurst Resort in Hunstville, Ontario exhibiting at the 2012 Golf Business Canada Show. This is the fourth time that we've done this show, and this year's show was once again at a great location. Deerhurst Resort is where the leaders from the G8 countries met for their G8 Summit in June of 2010.
Once again we had a great booth location, located on the right hand aisle directly across from one of the world's leading Golf Club suppliers, Club Car. Club Car was also a Gold Sponsor for the event this year.
We spent Thursday afternoon setting up our booth to show a wide selection of our dish lines including our best-selling Quadrato Square dinnerware, our Hotelier Round dinnerware, and our everyday value Pearl White line. This year's show was the first time we had the opportunity to show our new Serenity Crystal Stemware, and it was very well received. We also showed a range of our folding tables and chairs, including our very popular resin Chiavari chairs. Because we had so many products to show this year, it took us most of the afternoon to get set up.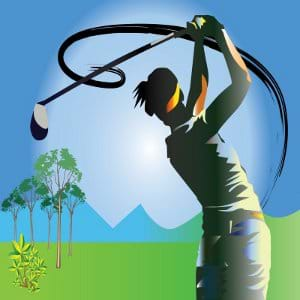 The show started Friday at 10am with a flurry of activity as the attendees rushed in to see the new and exciting products they could buy for next year's Golf Season. The National Event Supply booth was quite busy throughout the day, and we were pleased to able to see a number of our current customers including Ryan Seutter from Country Side Golf Course in Sherwood Park, Alberta, Brenda O'Reilly of Stone Tree Golf and Fitness Club in Owen Sound, Ontario and Vince Boada from the Cardinal Golf Club in Kettleby, Ontario. We also met with quite a few new Golf Club Owners we had never seen before. For the most part, Golf Clubs were interested in how we could help them drive new revenues (from Weddings or Special Events) or how we could help them save money in their Food & Beverage Operations. While most of the Golf Clubs were interested in the broad range of products we have to offer, the most popular items were our always popular White Wedding Style Resin Folding chairs, our Plastic folding tables, and our large Melamine serving platters and bowls.
During the show we had the pleasure of meeting with Don MacKay, the outgoing President of the NGCOA and owner of the Muskoka Highlands Golf Club. Don thanked us for our participation and support of the NGCOA's annual Golf Business Canada Show. If you didn't make it to the show and would like to learn about products that can help drive events to your course, please don't hesitate to ask us any questions.
Golfer image courtesy of pichart99thai / FreeDigitalPhotos.net