After you've assembled the Chiavari chair dolly, it makes sense to take a look at how to use the product so you avoid damaging the Chiavari chair cart in any way or your precious Chiavari chair inventory. We've been hearing that the axles have been breaking – which shouldn't be occurring with proper usage so here's how to properly use a chiavari chair dolly:
1. Stack the Chiavari chairs up to 7 chairs high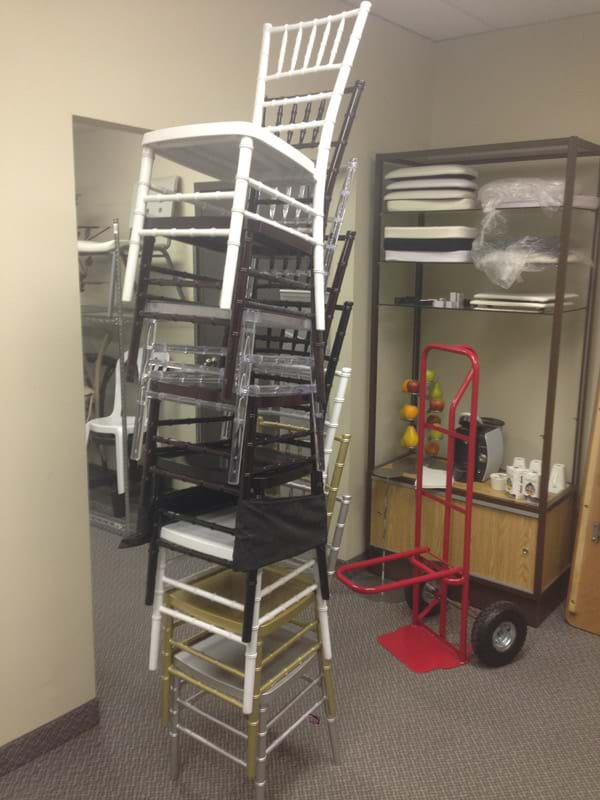 2. Place the Chiavari chair cart's bar underneath the bottom chair's seat and above the first rung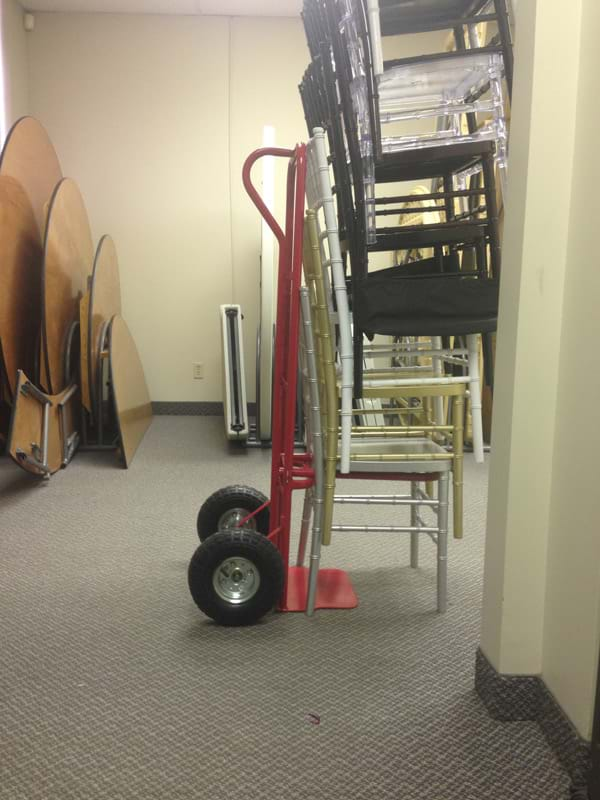 3. Grab hold of one of the chairs, the Chiavari chair cart handle, place your heel on the ground and your toes on the axle and pull towards you.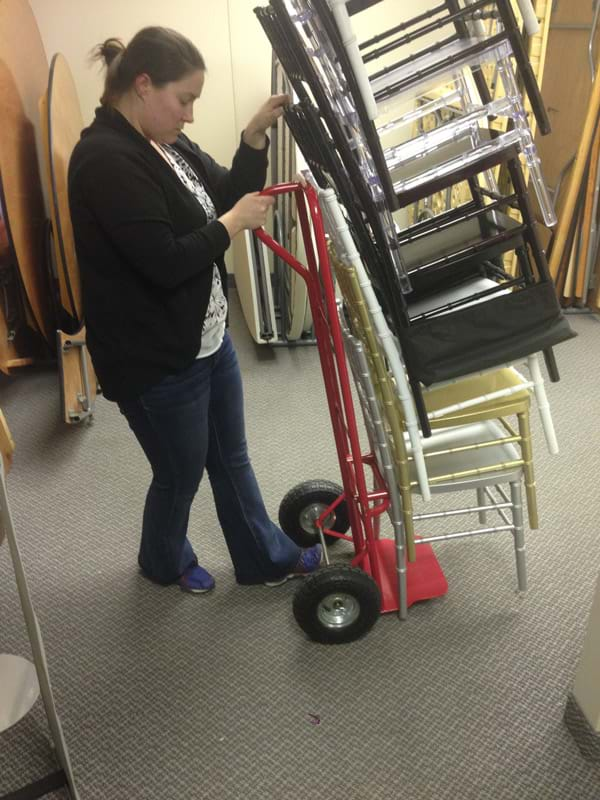 Do not stand on the axle like the below picture to use your weight on the axle as what tips the stack of chairs back. This can cause the axle to break with pressure.