Chiavari Chair dollies are the easiest way to transport stacks of Chiavari chairs on and off of rental trucks and across event venue floors. While not a lot of assembly is required, there is still a few pieces to put together in order to begin using the Chiavari chair dolly. Here's how to assemble a Chiavari chair cart:
What you should receive:
(2x) Wheels
(1x) Chiavari Chair Cart
(1x) Axle
(2x) Washers (*Note: not all carts will require both or any washers; the washers simply fill the extra space to prevent the wheels from traveling too much on the axle. The chiavari chair cart will still work effectively without them so use at your discretion.*)
(2x) Cotter Pins
Tools Required (not included):
1. Check to make sure all parts are accounted for. The axle, cotter pins and washers should be taped to the Chiavari chair dolly (see picture below).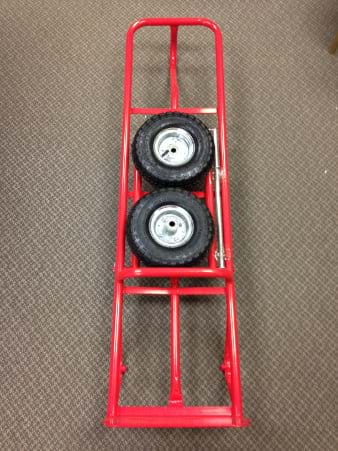 2. Take axle off the hand truck and flip the chiavari chair cart over so the axle holes are facing up.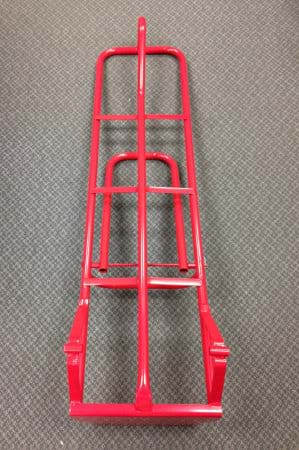 3. Remove 1 of the cotter pins using the pliers and then both washers from the axle.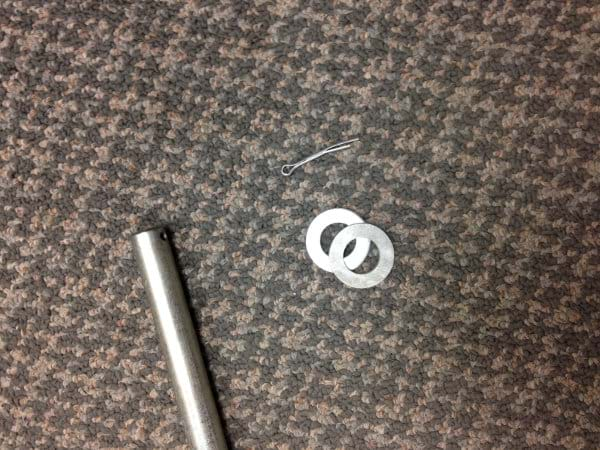 4. Slide the end of axle without the cotter pin through one wheel (air valve facing out).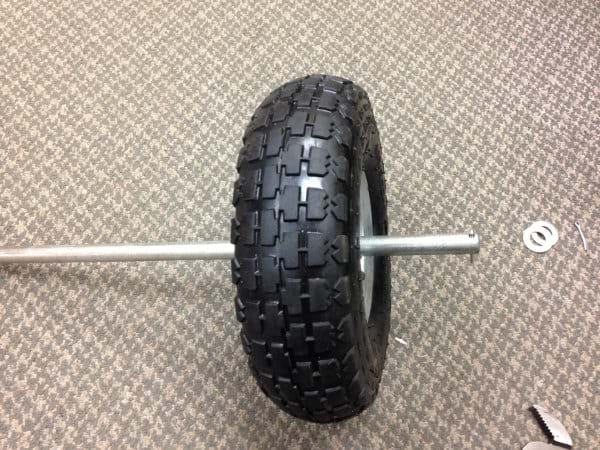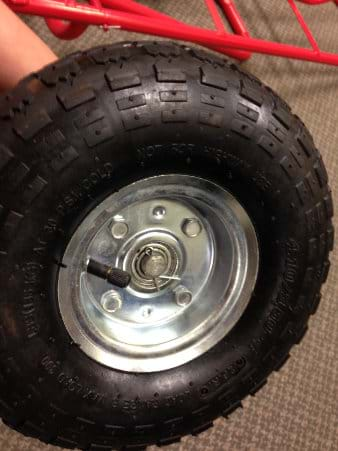 5. Place washer after the wheel (if required).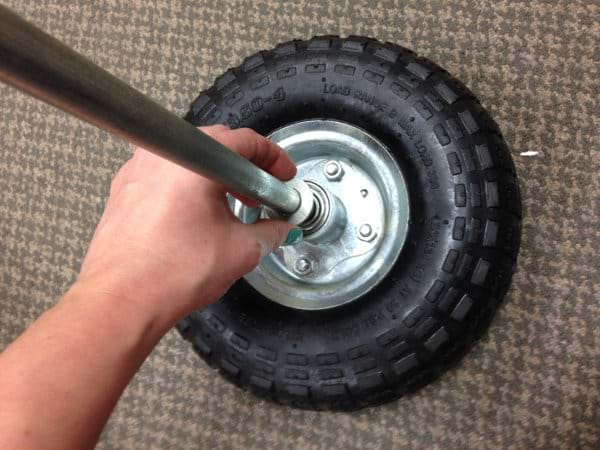 6. Thread axle through the holes of the Chiavari chair cart near the bottom of the cart. If necessary, use a rubber mallet to hammer the axle through the holes.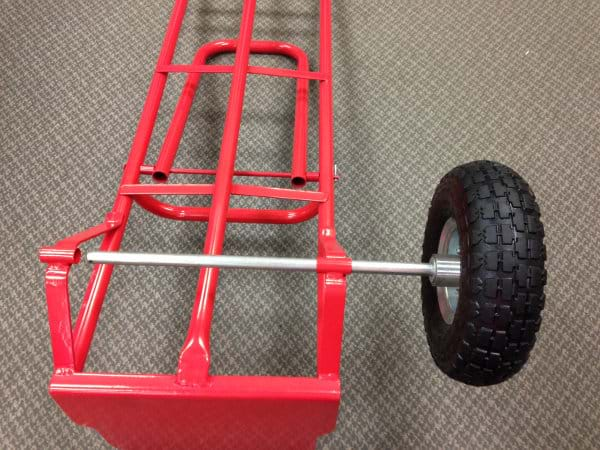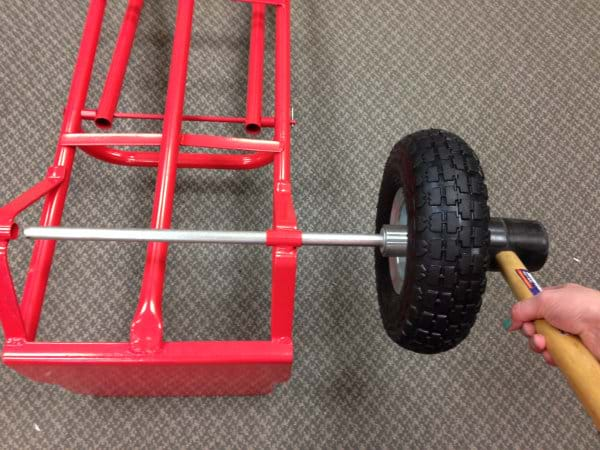 7. Place second washer on axle without wheel (if required).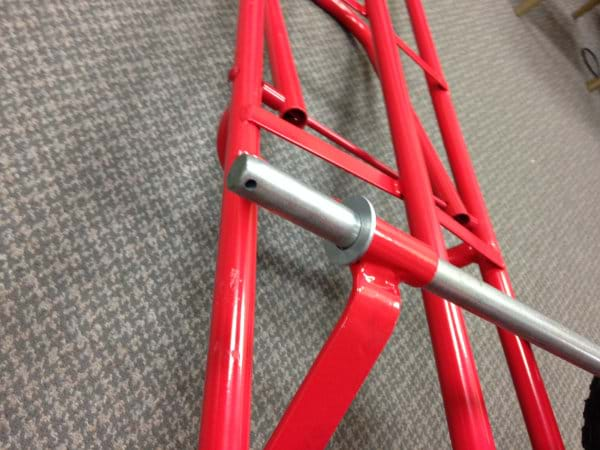 8. Put on second wheel (air valve facing away from washer).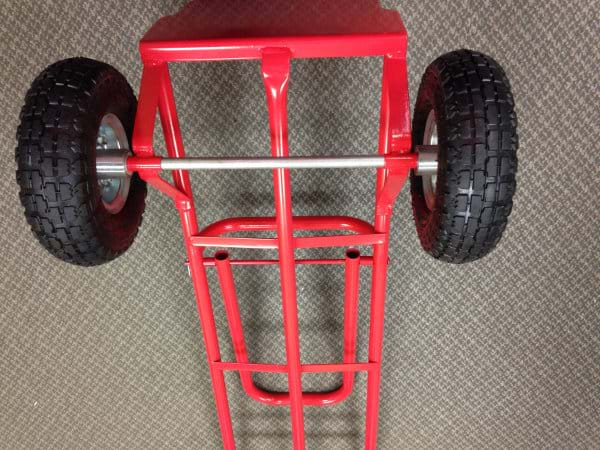 9. Slide cotter pin in place and use pliers to bend one arm of the cotter pin.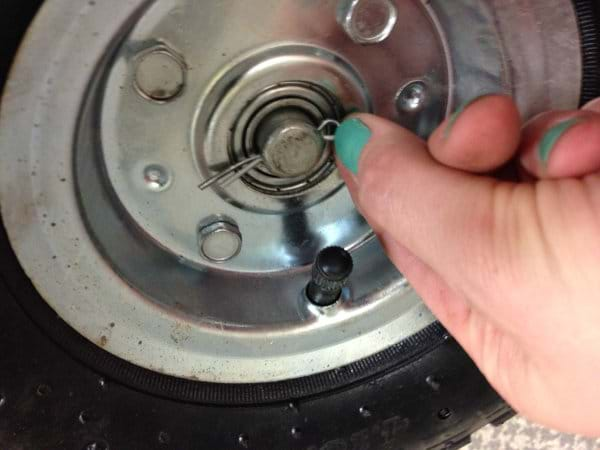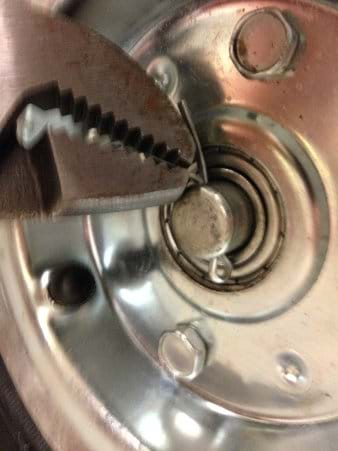 10. Pull down Chiavari Chair shelf.
Congratulations! You're ready to start transporting your Chiavari chairs.
If you're interested in a custom quote of the Chiavari Chair dolly with shipping to the location of your choosing: