Any wedding or event that incorporates a banquet style set up with 60", 66" or 72" round folding tables knows that you are trying to maximize the amount of people you can fit in a room while still ensuring the guests don't feel uncomfortable. Because we sell round folding tables, we often get asked questions regarding the setup of an event and thought it was worth answering "How Far Apart Should Round Folding Tables Be Set Up".
Round tables should be spaced a minimum of 60 inches (152.4 centimetres) from each other. This assumes that each table has a chair with a depths of 18 inches (45.72 centimetres) at it. If the chairs you use are deeper, you need to adjust the space between each table accordingly. The formula used is:
[18 inches (Depth of chair) x 2 (for one chair per table)] + 24 inches (Space between tables) = 60 inches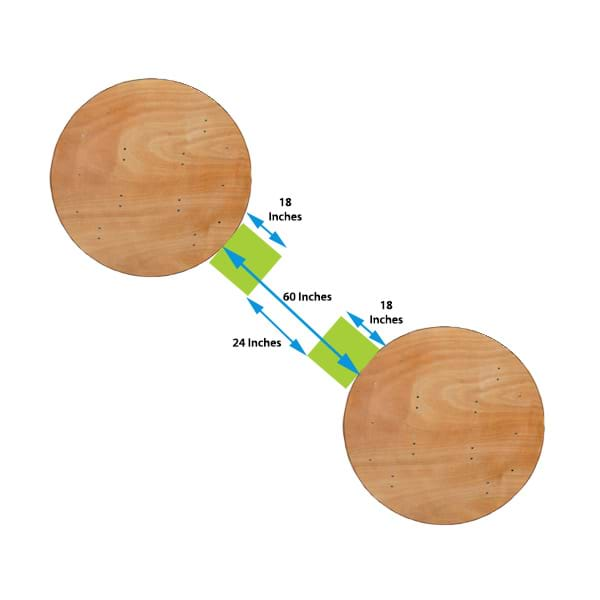 Our chiavari chairs, for example, are 16 inches (40.64 centimetres) deep so banquet halls and party rental companies utilizing our chairs would need a total of 56 inches.
The tables should be spaced 48 inches (121.92 centimetres) from the wall – with a chair of 18 inches (45.72 centimetres) deep being spaced 30 inches (76.2 centimetres) from the wall.