When men drink, then they are rich and successful and win lawsuits and are happy and help their friends. Quickly, bring me a beaker of wine, so that I may wet my mind and say something clever.
Aristophanes c. 450 - 385 B.C., Knights [424 B.C.], l. 92.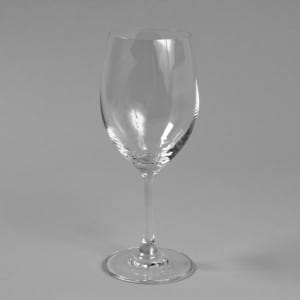 Unfortunately, there's no beaker of wine available at 9am on a Wednesday morning to help me say something clever, so I hope you don't mind a lack of wit. If you're thinking about adding wineglasses to your inventory it is important to think about how they will be used, whether they'll be used for casual or formal events, and what is expected in red and white wine glasses.
White Wines, Red Wines, and Sparkling Wines
When you decide that you want to/need to start renting wine glasses, it's important to budget for two different sizes of wine glasses. Smaller wine glasses are perfect for white wines as you don't want the wine to warm up before it is drunk. Red wine glasses tend to be larger in size as the taste of red wine improves as it aerates.
If your rental customers are in the mood to celebrate, they may also be interested in Champagne Flutes. Champagne flutes are designed for sparkling wines or wines that are carbonated. Their shape keeps the wine bubbly longer, and improves the taste of the wine. If your customers are looking to celebrate their event with Champagne, they're going to want a Champagne flute.
How Big of a Wine Glass do I Need?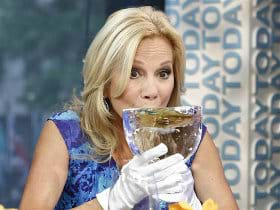 The size of the wine glass required is dependent on the type of wine being served and the type of event the wine is being served at. As I mentioned earlier white wine glasses are typically smaller than red wine glasses, but the type of event can also make an impact on the size of wine glass that your customers may want. For instance, if you're serving wine at a cocktail-type event, you'll typically want a 4oz pour. If you're serving wine during dinner, a 6oz pour is more desirable.
Wine should not be poured to the rim. Wine always tastes better when it has room to breathe. For a white wine, you want to fill the wine glass until it is 1/3 to 1/2 full. If you're pouring 4-6oz of white wine in a glass, that means that your white wine glass should be 8oz to 16oz in size. For red wines, you really don't want to fill the glass beyond 1/3 full. With red wines, bigger glasses are always better. Again, with a 4-6oz pour of wine, you're looking at wine glasses that are 12oz to 22oz.
Crystal or Glass
Crystal wine glasses are the more elegant choice and perfect for formal events. Crystal stemware tends to be thinner and have a greater clarity than glass stemware allowing for greater appreciation of the wine inside. Their relative lightness when compared to glass stemware provides a more delicate touch, and can also improve the wine drinking experience.
If you focus more on casual events, you'll appreciate a sturdier wineglass. Outdoor events or bbqs are the perfect venues for glass stemware. While they do not have the clarity of a crystal wine glass, good glass stemware can add a touch of class to any event. Glass stemware's durability also lends itself to reduced breakage.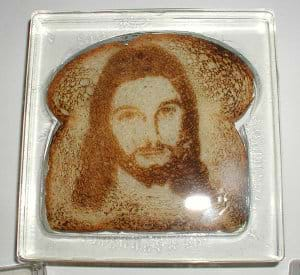 Here's a Toast to Wine!
At the end of the day, purchasing wine glasses can come down to what you think your customers are looking for. From a price perspective, glass stemware is typically cheaper than its crystal counterpart. If your customers are price sensitive, it may make more sense to go with glass. If you deal with a more high-end clientele, they may be willing and expecting to pay more for crystal. National Event Supply has both crystal stemware and glass stemware available at attractive prices. In addition, there is no minimum order so if you need to replace a glass or two down the road, you won't need to buy more than you need.
If you'd like to learn more about our crystal or glass wine glasses, please don't hesitate to send us a note!