Chiavari chairs come with either a fabric cushion, vinyl cushion or vinyl plywood base cushion to make the chair more comfortable for seating. They come in black, white and ivory colours. The vinyl chiavari chair cushions have Velcro tabs to secure the cushion from slipping and a zipper at the back to take the cover off for cleaning.
Yesterday I tested out ScotchGard Fabric and Upholstery Protector on Fabric Chiavari Chair Cushions. Today I'm going to test a Rust-Oleum product called Never Wet Outdoor Fabric Protector on our vinyl chiavari chair cushions. I chose this product instead of ScotchGard because ScotchGard's Fabric and Upholstery Protector is specifically not good on plastic, suede, leather and carpet. Never Wet is supposed to work on plastic, suede, leather and carpet. Below are the steps I took to test the product along with my results!
For a baseline – here's what red wine looks like when it is spilt on a vinyl chiavari chair cushion that has not been treated with any protector: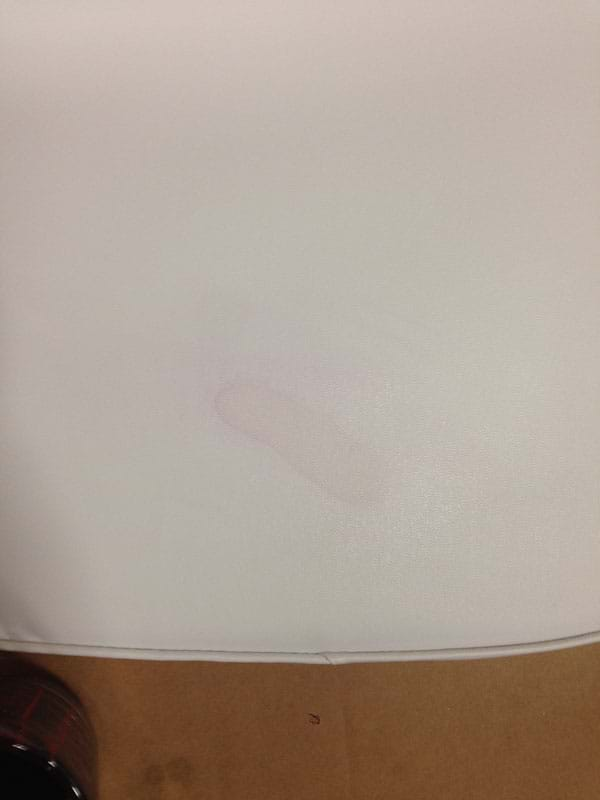 1. Purchase Rust-Oleum Never Wet Outdoor Fabric Protector.
I went to Home Depot to purchase this but Canadian Tire would also have it.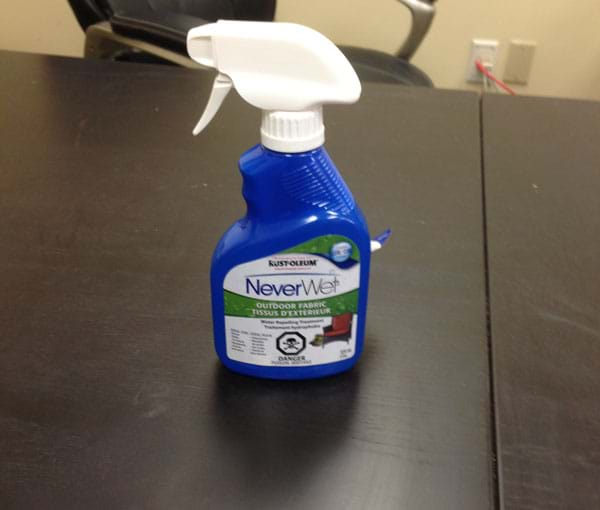 2. Found a box to protect the area around the cushion.
3. Found a new, never been used, clean white vinyl cushion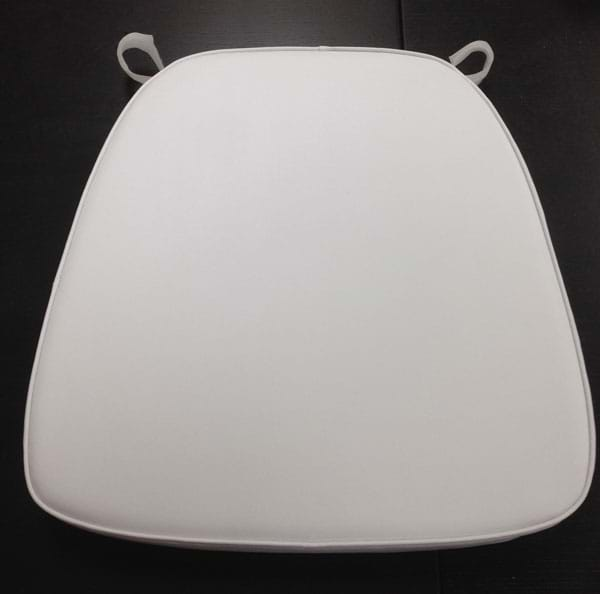 4. Tested the spray to get a feel for the pattern
5. Sprayed the cushion with Never Wet 12" – 16" away, making sure no pooling occurs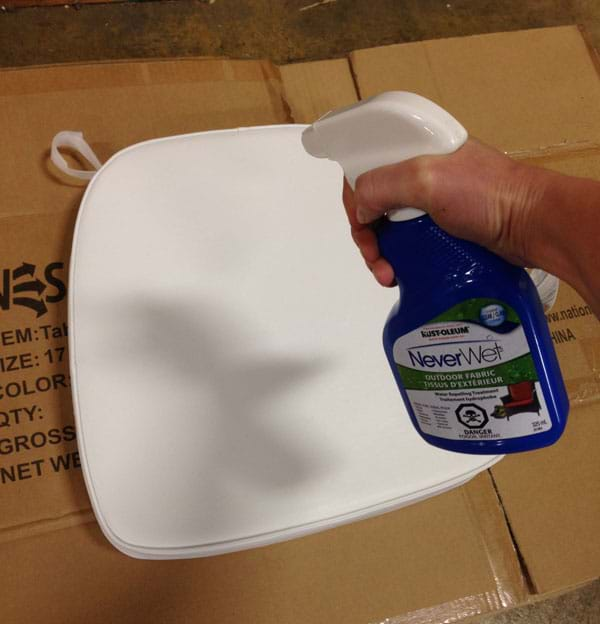 6. Allowed to dry for 24hrs.
7. Spilt red wine on the cushion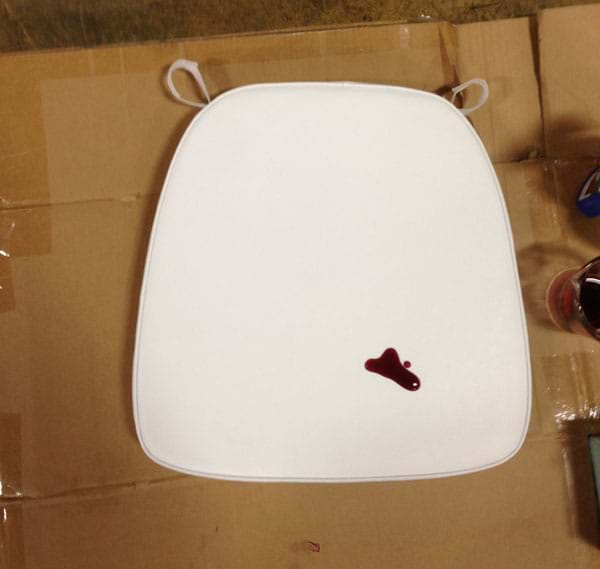 8. Left a very faint stain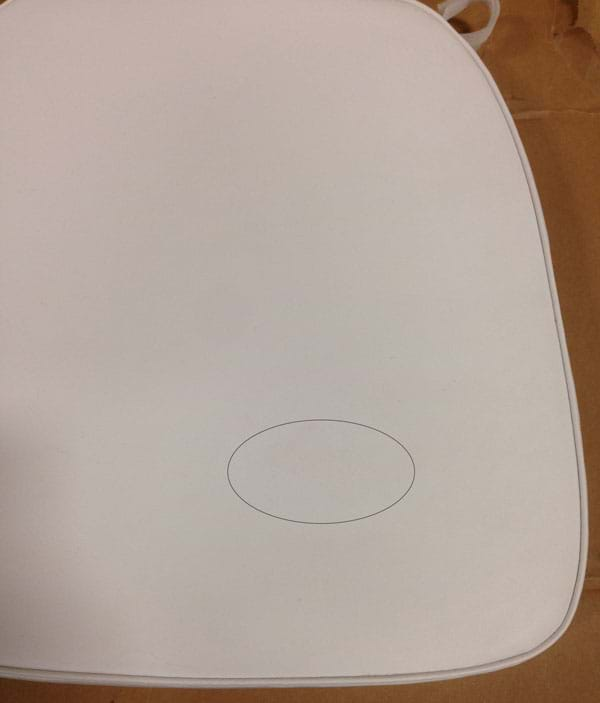 9. Took a small bit of goo gone to the stain – and it's all gone.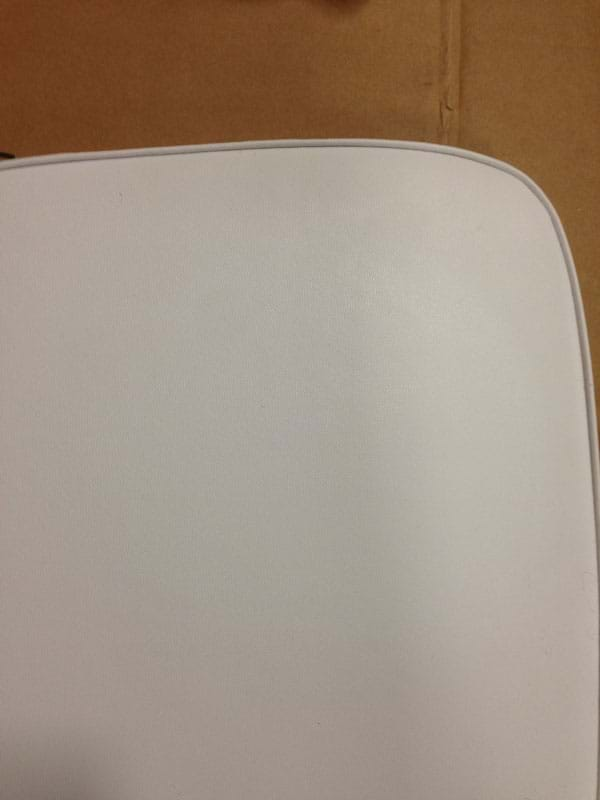 At this point I think I would leave it up to a party rental company whether they choose to treat their vinyl cushions or not. The pros of this method include the stain can successfully be removed. The cons of this method include the cost for labour and the Never Wet, and the wait time associated with drying.
If you're interested in a quote for any of our vinyl chiavari chair cushions: