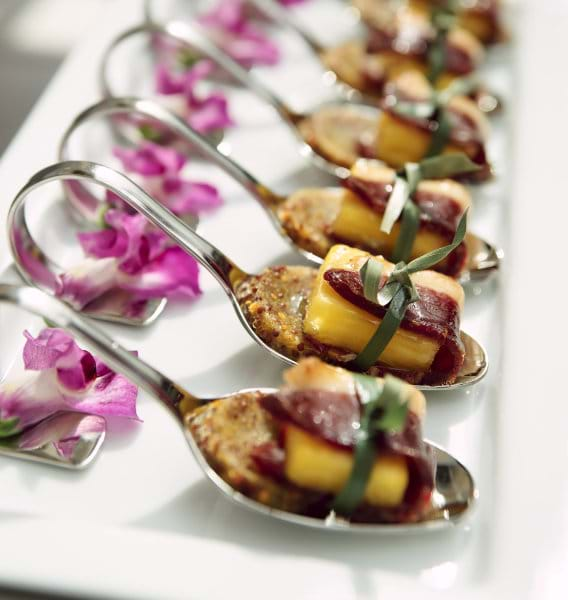 Caterers, banquet halls and restaurants are notorious for prepping food ahead of time – for a large scale event that requires a lot of preparation a couple days ahead of time or preparation for a lunch or dinner rush. Regardless of the event size, melamine bowls and platters are often used to aid in preparation for prepping buffets, hors d'oeuvres and salads and understanding their temperature ranges helps ensure the material lasts as long as possible.
Melamine is a synthetic resin that is used to form durable, break-resistant dinnerware, serving platters, and serving bowls. Melamine serveware can look almost identical to porcelain or be dyed to look like wood, marble, slate or stone.
Melamine platters or bowls would work equally well as melamine works well in a temperature range of 2°C – 93°C (35.6°F - 200°F). Anywhere below zero degrees melamine platters and bowls will get quite brittle and breakage will more easily occur. If your commercial refrigerator operates within that temperature range, you're completely safe to use melamine platters and bowls in your prep work.