We recently had a customer ask us a question that we hadn't been asked before and I thought it was a perfect opportunity to figure out the answer. Ivory tablecloths either to use in a restaurant, hotel or banquet hall, or rent out to customers, inevitably will face staining of all sorts. While optimally the best time to deal with a stain is as soon as it has happened, the odds of that happening are extremely slim. Restaurants, hotels and banquet halls can't yank the tablecloth off the table until the cheque is settled or the event is complete, and party rental companies often don't receive their linen rentals back until the following day of the special event. Our customer asked "can ivory tablecloths be bleached?" and so we sought to find out whether they can be.
Step 1:
Red wine is spilled on the tablecloth (what a waste of red wine!)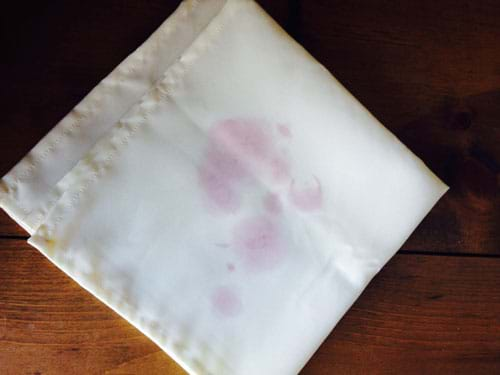 Step 2:
Red wine stain is left overnight to re-create a possible customer scenario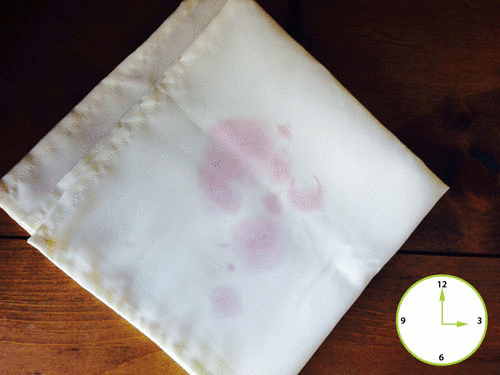 Step 3:
Put ivory tablecloth in washing machine. I have a washing machine with a built-in bleach dispenser so detergent was added to built-in detergent dispenser and 1/3 cup bleach was added to the built-in bleach dispenser. Setting was set to hot water. If you don't have a built-in bleach dispenser machines, pour the bleach directly into the wash water after the wash cycle has begun but before adding your clothes. This will ensure the bleach is evenly dispersed through the water and not just onto the tablecloth in spots.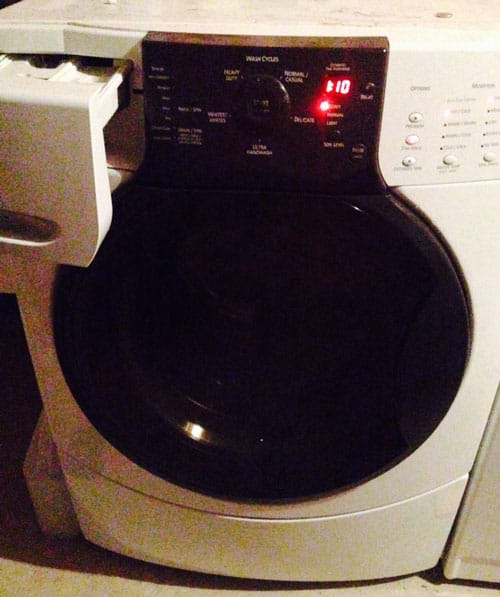 Step 4:
Here's what the ivory tablecloth looks like when bleached.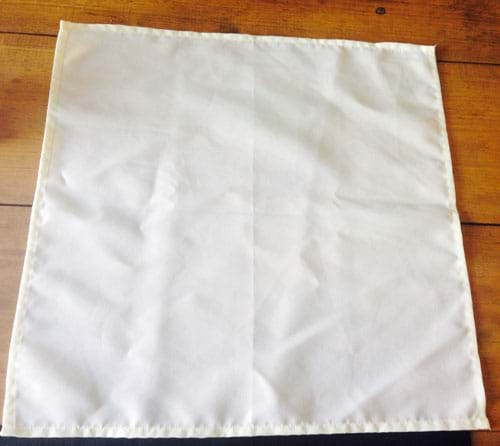 So as you can see ivory tablecloths can be bleached!