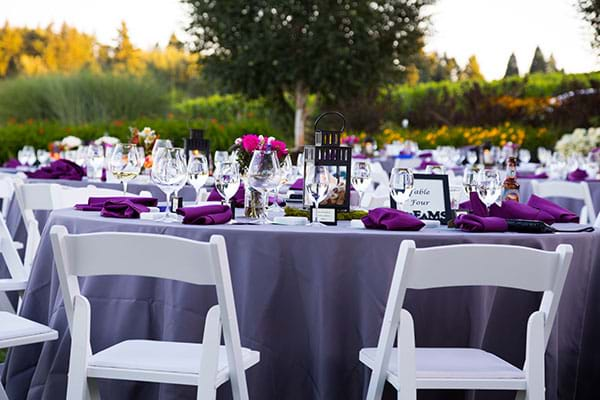 What are the essential qualities of a great event chair? What makes them a good fit for a rental company? Here are all the quick tips about white resin folding chairs – including what makes them a great chair for rental companies and what markets they fit well into.
They lock when folded down and stacked on top of one another for easy transporting
The seats can be replaced if there's damage or staining
The most popular chair we sell – selling thousands across Canada
We've had the same supplier for over 10 years
Can charge more per rental for these chairs – but the incremental cost compared to a regular plastic folding chair isn't so immense that brides won't be willing to pay a little extra for a better looking chair
Require less maintenance than wood folding chairs because of their resin material
Water resistant
Small and large markets support these chairs – they're the more expensive chair for smaller markets who can't support a chiavari chair rental while are a middle of the road option for larger markets.