With the weather finally turning a corner in Canada (HELLO 32°C in Toronto!), we've got summer reading on our minds. With that in mind, I surveyed some of our amazing restaurant and caterer customers to find out their best recommendations for foodservice summer reads. Here's what we came up with to keep you entertained at the cottage, at the beach or on a sunny patio during a day off. We'd love to hear what your favourite foodservice books are so tweet us or comment on our Facebook page so we can all pick up a copy to read.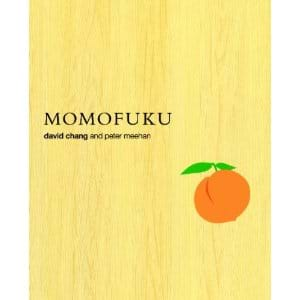 Momofuku (By David Chang & Peter Meehan)
Written by the chef of the award-winning restaurants by the same name, Chef David Chang relays with his rise to superstardom, as well as the perils and pitfalls that marked his rise. This book portrays both the story and the recipes behind the cuisine that has revolutionized cooking with his bold Asian flavours and impeccable ingredients. As stated by Amazon – "this is a must-read for anyone who loves food".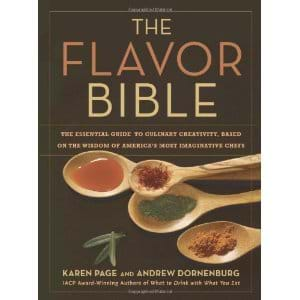 The Flavor Bible: The Essential Guide to Culinary Creativity, Based on the Wisdom of America's Most Imaginative Chefs (By Karen Page & Andrew Dornenburg)
Surveying dozens of leading chefs' combined experience in top restaurants across the country, these authors create the go-to guide to coaxing the greatest possible flavour from any ingredient. Ingredient entries in the thousands, organized alphabetically and cross-referenced, provide a spectacular encyclopedia of flavour combinations. Featuring tips, first-hand stories and signature dishes from some of America's most imaginative chefs, it was named a winner of the 2009 James Beard Book Award for Best Book: Reference and Scholarship.
Read reviews for The Flavor Bible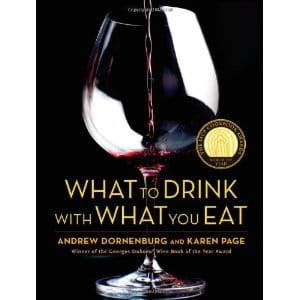 What to Drink with What You Eat: The Definitive Guide to Pairing Food with Wine, Beer, Spirits, Coffee, Tea - Even Water - Based on Expert Advice from America's Best Sommeliers (By Andrew Dornenburg, Karen Page & Michael Sofronski)
A fantastic read for any "business-focused" foodservice operator that lacks proper sommelier training. What to Drink with What You Eat is the definitive guide to matching food and drink and includes pragmatic advice from the best wine sommeliers and chefs in America. Though the majority of this book is focused on wine, there are matches for a variety of other beverages. Provide a value add to your customers (and a sneaky upsell as well) by utilizing this guide to pair alcohol with your specials and/or entrées.
Read Reviews for What to Drink with What You Eat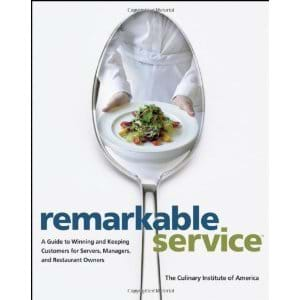 Remarkable Service: A Guide to Winning and Keeping Customers for Servers, Managers, and Restaurant Owners (By The Culinary Institute of America)
Restaurants must distinguish themselves in a market oversaturated with competition by offering consistent, high quality service. This book addresses the service needs for a wide range of dining types – fast-casual, fine dining and even catering operations. This is the best guide to service and hospitality on the market and provides foodservice operators, as well as their servers and managers the tips they need to stand out from their competition and win customer loyalty instead of customer satisfaction.
Read Reviews for Remarkable Service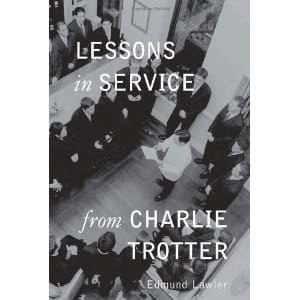 Lessons in Service from Charlie Trotter (By Ed Lawler)
Charlie Trotter's name has become synonymous with outstanding service in the restaurant industry. Trotter has perfected the subtle relationship between food, wine, ambiance and service and has trained his staff to his exacting standards. In Lessons in Service from Charlie Trotter, the author details the secrets behind Trotter's success and shows other restaurants and businesses how to improve their levels of service.
Read Reviews for Lessons in Service from Charlie Trotter
We could go on and on with the thought provoking books we found. What other books would you add to the list?
If you're interested in getting news and alerts when we have sales or new products in stock, join our mailing list.