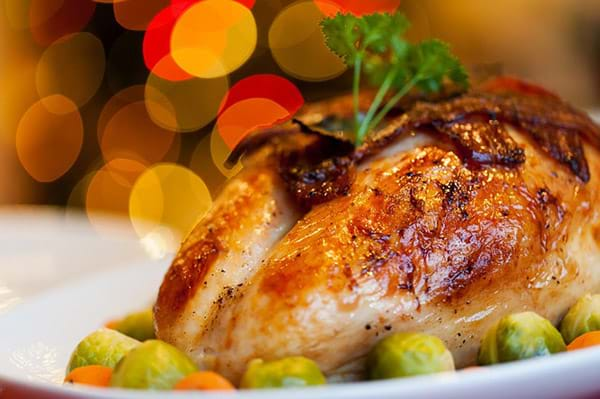 With the holiday season (Thanksgiving and Christmas) barrelling towards us at full speed, restaurants should consider promoting a catering special to help customer's out. I've noticed within the past few years that more and more restaurants and grocery stores are jumping on the catering wagon. It makes perfect sense for consumers to look towards a restaurant or grocery store for their thanksgiving meal preparations as they're less likely to seek out a formal caterer for a crowd of 4-8 people. In fact we've been using a local grocery store for a couple years to cater our Thanksgiving. It takes the stress out of the holiday – all we have to do is pick it up. And we completely understand the need to pay ahead of picking it up. For consumers, trusting their favourite restaurant or favourite grocery store with their meal preparation is a logical step and one that restaurants can take advantage of to generate more revenue without having to turn out more tables.
Part of catering is ensuring you have a proper process. Processes are a great thing to implement as they help ensure minor details are done properly and efficiently. As an avid checklist maker I am a pretty big nerd about lists so this post is a pretty thrilling topic to write about. Here's a checklist to use to plan and execute a catering order for the holidays.
1. Plan the menu and write down what day and time prep should begin.
2. Assign tasks for each station and make a sample of each dish on the menu.
3. Take pictures of the samples to use to promote the menu and catering offer.
4. Price out menu per person ensuring you build in any extra labour and time required to pull off catering orders.
5. Draft order form that should include customer pick up times, credit card fields for upfront payment (and state that payment is non-refundable), number of people, preferred pick up date/time, whether utensils and any condiments are required and order by date (so you're not taking last minute orders).
6. Promote catering offer through social media, on tables either as a promotion in your menu or on table tents, in your cheque presenters, via your email list, on your website, and on your window to gain attention of passersby.
7. Order necessary food-safe take out containers to ensure food can be safely picked up and transported by customer.
8. Order any extra disposable utensils or condiments required.
9. Order any extra business cards or promotional flyers to staple to catering orders promoting the restaurant.
10. Call any food banks or homeless shelters around the area to ask about food donations on the chance that orders are not picked up (or give to your employees).
11. Cook, assemble and pack all catering orders – ensuring someone double checks each order to make sure nothing is left out.
12. Run all credit cards, staple order form, customer receipt and credit card receipt along with business card or promotional flyer to each catering order.
13. If pick up times are during your regular service, bring in an extra hostess/host in to facilitate pickups. Several if your pick up schedule is close together.
14. Donate orders not picked up to someone who could use it.