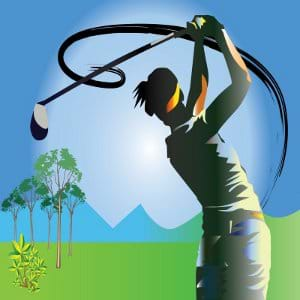 A few weeks ago Michael posted a blog article discussing all the tradeshows that National Event Supply will be exhibiting at over the next 5 months. One of those trade shows is the Golf Business Canada 2012 Conference & Trade Show put on by the National Golf Course Owners Association Canada (NGCOA). This year the trade show will be held at the beautiful Deerhurst Resort in Huntsville Ontario on November 15-17th 2012. In anticipation of the trade show we thought we would highlight some benefits of being a member of the NGCOA Canada.
The first benefit of being part of the NGCOA is government relations. Often small businesses struggle to have their voice heard, and organizations like the NGCOA help change this. There are other organizations like the CFIB that help small businesses lobby the government, but they focus on ALL small business issues, not just issues specific to golf courses. The NGCOA focuses on key issues that you, as a golf course owner, are facing. These issues range from fair property tax assessments, to liquor allowances on golf carts, to pesticide use within golf course operations.
Another great benefit provided by the NGCOA to its members is the Golfmax Purchasing Program. The Golfmax Purchasing Program is a volume discount program negotiated by the NGCOA with numerous leading golf course suppliers. These discounts typically allow you to recover your membership dues through savings from golf course suppliers you might already do business with. The NGCOA has agreements with over 60 leading golf course suppliers to help ensure there is a discount available for most of the products that you will need to purchase throughout the season. The NGCOA has even included a handy savings calculator on their website to help show you the value of this purchasing program.
The final benefit offered from being a member of the NGCOA is that they focus on growing the sport of golf. The NGCOA is responsible for creation of Take a Kid to the Course in an effort to expand the demographics that the sport of Golf appeals to. They have also launched Get Golf Ready in 5 Days which is a naturally branded adult development program with two real goals. These goals are to bring new people into golf in a fast and fun way as well as to get former golfers back into the sport. What makes this program great is that it is offered to NGCOA Canada members totally free of charge. Having this initiative in action at your course can get new golfers onto your fairways helping improve your financial bottom line.
If you are interested in more information about the National Golf Course Owners Association Canada, please visit their website http://www.ngcoa.ca. If you have any questions for National Event Supply, and how we can help you improve your business revenues please don't hesitate to ask!
Image courtesy of pichart99thai / FreeDigitalPhotos.net