The ownership of National Event Supply recognized early-on into buying the business that there was a lack of replacement parts that existed in the market for event chairs and folding tables. Many party rental companies would rather replace parts then having to pay for an entirely new table. This definitely makes sense for minimizing the business expenses required – especially when the folding table or chair is still in good rental condition. So we brought in folding table and event chair accessories like the plastic leg clips for folding tables.
These plastic leg clips for folding tables help ensure the folding table legs are secured to the tabletop when the table is folded. It makes the table way easier to transport – a huge issue to rental companies as well as church groups, community centres or anywhere else that is consistently setting up and moving folding tables.
The problem with the plastic leg clips that we sell is that they are very specifically made for our NES Reliable plastic folding tables – meaning they may not fit your folding table. Two ways they may not fit: the diameter of your folding table leg may be smaller or bigger in diameter or the underside of the table doesn't have a place to attach the plastic leg clip to.
Example of folding table leg clip smaller than the folding table leg: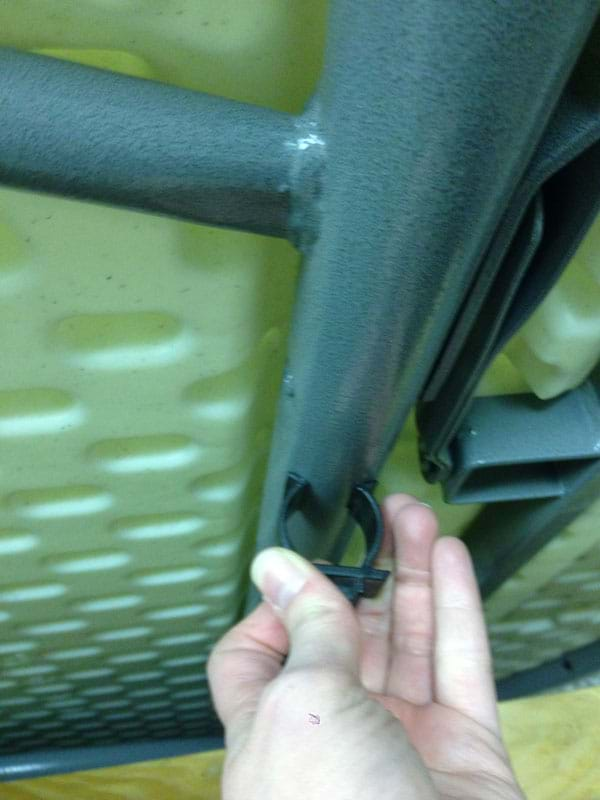 Example of the specific place the plastic leg clip attaches to: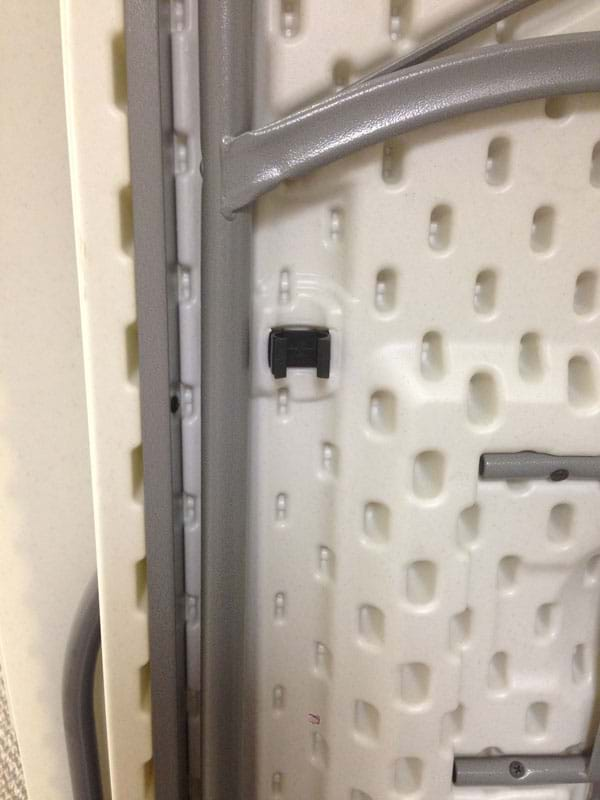 These are two perfect examples of why we always say that the plastic table leg clips are only guaranteed to work on our plastic folding tables.