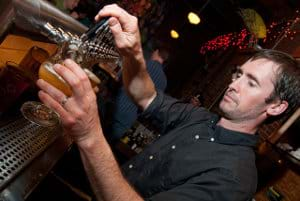 Drinking places such as bars and pubs as well as restaurants and caterers that offer bar service often require bar supplies to ensure the bar portion of the establishment is running smoothly and generating revenue. Where to buy bar supplies is one more question that a foodservice operator doesn't need in his/her life. To make it easier on you (because we know you're strapped for time!) we've answered the question "Where to Buy Bar Supplies in Toronto" below:
1. Barsupplies.com:
Though online and based out of the United States, Barsupplies.com has a wide variety of bar supplies including corkscrews, cocktail shakers, bartender tools, and glassware. They ship to Canada and a multitude of other countries with products charged in US dollars. Depending on the level of shipping indicated, your order will vary in delivery between 5-12 business days.
2. BartenderOne Barstore:
BartenderOne Barstore is based in Toronto with locations right downtown, in Yorkville and in Mississauga. They offer a wide variety of bar supplies, similar to Barsupplies.com, but also have additional products such as videos/dvds & books to add value and enhance a bartender's education. If you order online through their ecommerce site, it appears as though they partner with Barsupplies.com as depending on the level of shipping indicated, your order will vary in delivery by 5-12 business days. If you need it pronto, it definitely makes more sense to pop by one of their store locations.
3. KAF Supplies:
Located in Mississauga, KAF Supplies is a bar supply and restaurant supply store. They supply sodagun systems, spill-stop bartender tools, tableware, bar equipment such as industrial dishwashers & glasswashers, as well as a Coca-Cola distributor.
4. Nella Cutlery:
We're written about Nella before, but they have their heads in most of the restaurant supply and bar supply spaces. Along with stocking their own brand of foodservice equipment and smallwares, Nella Cutlery also distributes brands such as Winco, Browne, and Johnson Rose. Because of this, they're able to offer a variety of different bar supplies including cocktail shakers, glassware, free pourers & sure shot pourers, bottle openers, serving trays, bar strainers etc. While they do not have an online ecommerce site, they do have a 55,000 square foot showroom in North York as well as a smaller scale store downtown Toronto.
5. Hamilton Store Fixtures:
Yet another restaurant supply store that also ventures into bar supply, Hamilton Store Fixtures is located in Southwestern Ontario and along with serving your general tabletop supplies, also stocks measured and speed pours, bus bins, common bar glassware, bar tools, bar blenders and other special order items. Their normal website does not include ecommerce capabilities however they've got a separate site linked off their website devoted to online orders.
Hopefully this helps you on your search for local bar supplies to quickly and easily update your current or future stock.
We're based in Mississauga, Ontario and while we don't stock the full line of bar supplies, we do stock glassware and corkscrews for bars and serveware, dinnerware, restaurant linens, crystal glasses and stainless steel flatware for restaurants. If you're interested in obtaining a custom quote: