Replacing missing or broken folding chair feet is relatively standard for most special event rental businesses. With thousands of plastic folding chairs in their inventory, they are bound to have a few chairs that need new feet. Chair glides are often lost due to the plastic folding chairs being set up on soft ground. The chair sinks slightly with the weight someone sitting on it and when it is pulled up to be put away, one of the feet gets left behind in the ground. Other party rental companies may also decide to replace them after years of wear and tear.
Whatever your reason, here are two easy steps to replacing your missing or broken folding chair feet with replacement chair glides.
Tools and Supplies:
Adjustable Pliers
Rubber Mallet
Colour Correct Chair Feet
(Optional) Cloth Rag
Step 1:
Properly fitting chair feet should be snug making them difficult to remove. To assist you in the removal process we recommend using adjustable pliers to assist you with the job. If you plan on reusing the feet, wrap them in a cloth rag to help prevent damage in the removal process. (If chair feet are already missing move to step 2).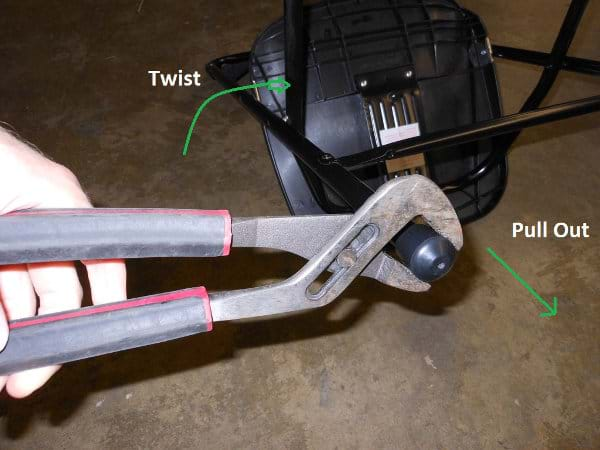 Picture of Folding Chair Foot removed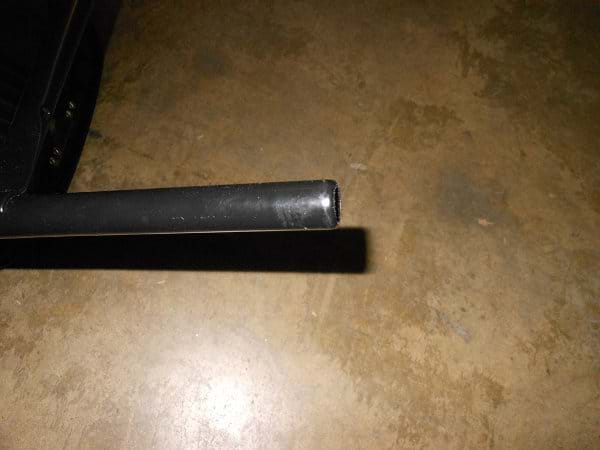 Step 2:
Hold the chair foot in position and carefully tap onto chair using a rubber mallet. (Watch out for your fingers!)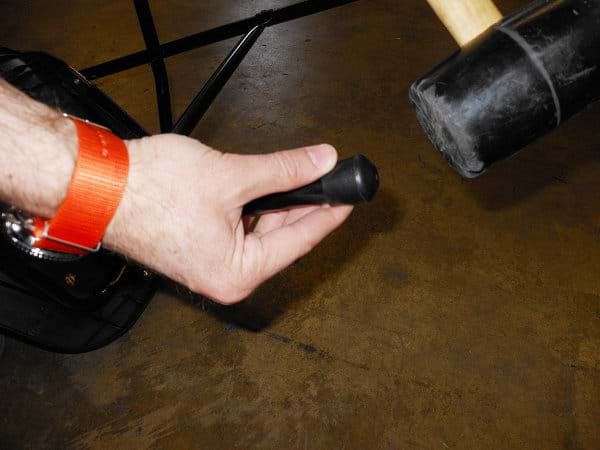 End result:
A new and installed replacement chair glide